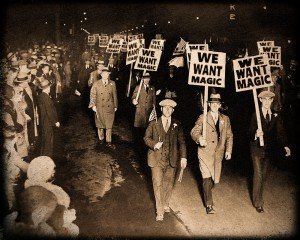 Listen up you ritzy lot; do we  have some sockdollager news for you! Robot HQ has a new author in its midst: Jasmine Gower. 
Jasmine hails from Portland, Oregon and was drawn toward writing years before amidst a childhood of fantasy novels and 90s video games! Plus she has a passion for exploring themes of gender, sexuality, and disability through the conventions of speculative fiction and fantasy worldbuilding.
We're very excited to be publishing Jasmine's hotsy-totsy debut novel Moonshine in Feb 2018. It's an alternative world Prohibition fantasy where magic, not alcohol, is the banned substance and when our protagonist Daisy starts her new life in the big city her magic – inherited in heirlooms from her grandma – cause her more trouble than she ever thought possible.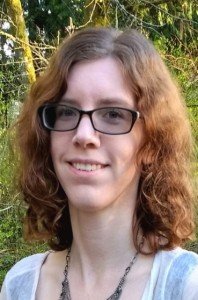 Here's the synopsis:
Daisy's starting a new job and stylish city life, but mage-hunters out for her dark magic threaten to destroy her vogue image.
In the flourishing metropolis of Soot City, progressive ideals reign and the old ways of magic and liquid mana are forbidden. Daisy Dell is a Modern Girl – stylish, educated and independent – keen to establish herself in the city but reluctant to give up the taboo magic inherited from her grandmother.
Her new job takes her to unexpected places, and she gets more attention than she had hoped for… When bounty hunters start combing the city for magicians, Daisy must decide whether to stay with her new employer – even if it means revealing the grim source of her occult powers.
Can't wait to read it? Breeze over to the B&N Sci-Fi & Fantasy Blog for the full announcement and words from Jasmine on how a volcano inspired Moonshine.
Bump gums with Jasmine on Twitter here.