It's only a couple more weeks before the release of The Broken Ones, the gorgeous prequel to Danielle L. Jensen's Malediction Trilogy is released into the world. If you've been keeping an eye on Danielle's social media you'll have seen all the amazing original character portraits she's been revealing, including favourites such as Tristan and Cécile *SWOON*. But now we have one more treat for you…
Author and artist Elise Kova has designed this beautiful map of Trollus – the underground dwelling of the trolls – featuring so many of the places that we know and love including the Library, the River Road Gate and the Glass Gardens!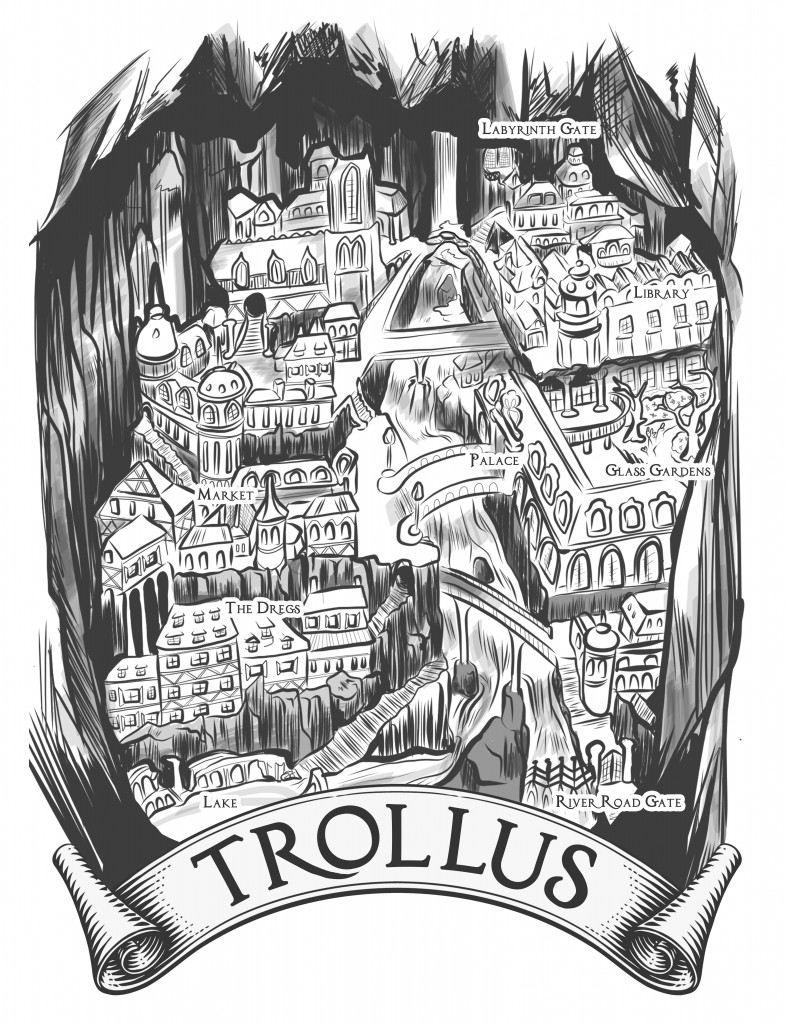 If you'd love to get a yourself a copy of the map then you're in luck, because Danielle will be including a postcard sized version in her pre-order campaign – which you can find all the details for here – so head on over now and get your hands on a fabulous swag pack!
Plus if you still haven't read the Malediction trilogy and want to catch up asap (why wouldn't you?) you can grab Stolen Songbird, Hidden Huntress and Warrior Witch now. They're currently on sale on Amazon through May (US/Canada only) – what more could you want?!