Exciting news, Roboteers!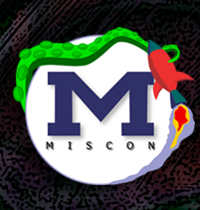 Eric Scott Fischl, the author of the dark, historical fantasy, Dr Potter's Medicine Show, which tells the story of a disgraced civil war doctor, a drunken dentist, and two accidental outlaws who fates are all bound up with the Chock-a-saw Sagwa Tonic, is escaping to MisCon: Missoula's Science Fiction & Fantasy Convention from 26-29 May 2017.
Eric will be taking part in a variety of panels and signings across the weekend, plus he's very hard at work putting together his latest novel, The Trials of Solomon Parker (coming from Angry Robot October 2017), so you never know… he may be able to tell you a little more!
Here are all the details: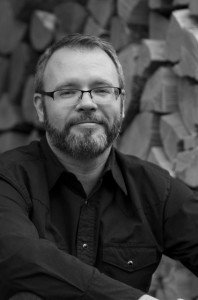 Friday May 26:
2 – 2.50pm. Book Signing: General Session.
This signing is moderated and has a strict 3 item maximum per person. 
3 -.3.50pm. Meet & Greet/Signings
Eric Scott Fischl, Alyson Peterson
Saturday May 27:

4 – 4.50pm. Author Readings.
David Boop, Spencer G. Ellsworth, Eric Scott Fischl.
Join the authors as they read from their latest works.
5 – 5.50pm. Raiding the Stakes without Violence. (Panel)
Eric Scott Fischl, Elliott Kay, Peter Orullian (Rock Lord), J.A. Pitts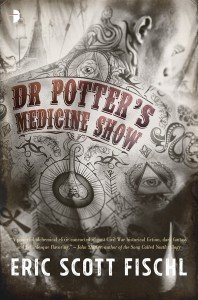 Sure you can raise the stakes by placing your character in physical danger, but what are some other ways you can raise the stakes? What about internal, interpersonal, and familial stakes?
Sunday May 28:

3 – 3.50pm. Writing Alternative Histories (Panel)
Jill Bowers, Eric Scott Fischl, Tex Thompson
How do you write alternative history? How much do you really need to know about the original timeline to make a convincing fork in the road? Where, when and why do you sprinkle in details to give a sense of time, and alternative time? Where's the line between enough and trying too hard?
6 – 6.50pm. Writing Montana (Panel)
M. H. Bonham (Maggie), Eric Scott Fischl, Danica Winters
Many of our authors live in or write about Montana. What are the pros and cons of doing so? How can you capture the essence of this great state while writing genre? What can Montana offer writers of all levels?
The convention is being held at:
Holiday Inn Missoula Downtown
200 South Pattee Street
Missoula, MT 59802
(Check out the handy map below)
Tickets are available now and start at $25 for one day pass (on the door only).
Dr Potter's Medicine Show is available now from all good retailers as well as in eBook format.