We're super excited and delighted to announce a new signing, author Micah Yongo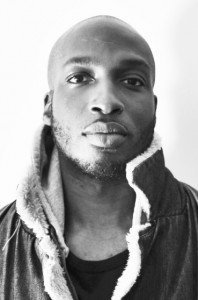 ! *Crowd goes wild*
*Robot dance*
Micah is an author from Manchester, UK. You can find him over on his blog, The Mancophile, or on Twitter.
Micah's debut novel, Lost Gods, will be hitting bookshelves in April 2018. We can't wait to share with you this wonderful epic fantasy, steeped in African folklore and featuring a young assassin hunted by his own brotherhood while he struggles to uncover a supernatural conspiracy.
Here's the official synopsis:
Neythan is one of five adolescents trained and raised together by a mysterious brotherhood of assassins known as the Shedaím. When Neythan is framed for the murder of his closest friend, he pursues his betrayer, and in so doing learns there's far more to the Brotherhood, and even the world itself, than he'd ever thought possible.
Head on over to Fantasy Faction to see the full announcement post, along with a piece from Micah on his inspirations for Lost Gods.