We're incredibly excited here at Robot HQ because 2017 marks 30 Years of Steampunk!
Back in April 1987, the amazing K W Jeter was the first person the coin the phrase 'Steampunk' and this weekend he will be the Guest of Honour at the International Steampunk Symposium in Cincinnati, Ohio (28-30 May).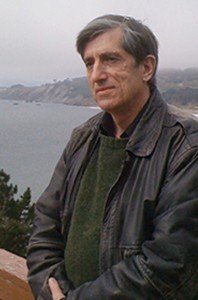 Not only will he be Guest of Honour, he'll be taking part in the K W Jeter Feature Hour on Sunday; talking about his life and work, including the amazing George Dower Trilogy; Infernal Devices, Fiendish Schemes and Grim Expectations (coming from Angry Robot in June 2017).
The Symposium is a mission for the promotion and preservation of all things Steampunk and it plays a vital part in its dedication to the Steampunk Community. Plus it's also a jolly good time where you are likely to find several friends whom you have yet to meet!
Here are all the details you might need:
Location: Crowne Plaza Blue Ash – 5901 Pfeiffer Rd, Cincinnati, OH 45242
Tickets are available now and start at $15 for Saturday or Sunday Daytime. Weekend and Evening tickets are also available.
The full schedule is available now and take note! It includes Umbrella Fencing, High Tea, Nerf Duels and, of course:
K W Jeter Feature Hour: May 30th at 1.30pm.
Moderated by Leanna Renee Hieber
So grab your best clothes, polish off your spectacles and cogs and make your way over for a jolly good time!
And, if by chance, you have not read any of Mr Jeter's fabulous work, Infernal Devices and Fiendish Schemes available now and Grim Expectations will be available from June 2017.