Good News Robots!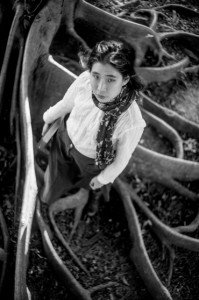 We have ensared, signed another new author: the wonderful Jeannette Ng.
Jeannette is originally from Hong Kong but now lives in Durham, UK. Her MA in Medieval and Renaissance Studies fed into an interest in medieval and missionary theology, which in turn spawned her love for writing gothic fantasy with a theological twist. And that's just what she did with Under the Pendulum Sun, a dark gothic fantasy that interweaves a stunning fairyland, theology and forbidden desires.
Head over to the B&N Sci-Fi & Fantasy Blog for the full announcement and to read Jeannette's blog on literary representations of Fae.
We can't wait to reveal more details so keep an eye out for more over the next few months. Until then, make a note in your calendars as Under The Pendulum Sun will be hitting shelves in October 2017.