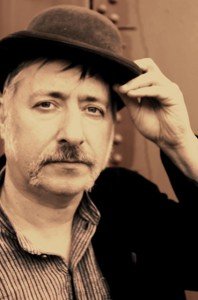 As you know, our author's are great at getting out and about and sharing their best writing advice!
The amazing Rod Duncan, author of The Bullet-Catcher's Daughter,  Unseemly Science and The Custodian of Marvels, will be out and about at the following events over the next few months, so go along and get some tips and tricks from an industry expert.
Tickets £3. For further information telephone 0116 3052420 for details.
25th March.  The Writers Conference: Workshop on Creating Narrative Drive in Fiction. University of Nottingham.
This is a sold out event, but there is a waiting list. Get more details and sign up for the waiting list
here
.
25th April (First Session). Novel Writing Workshop Course, in association with Writing School Leicester. Secular Hall, Leicester.
More details available 
here.
So why not sign up to one (or more) of these events and find out more! Plus if you want to check out more of Rod's work, you can find them below.