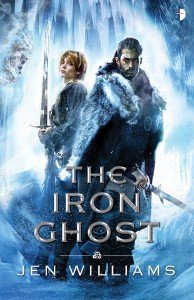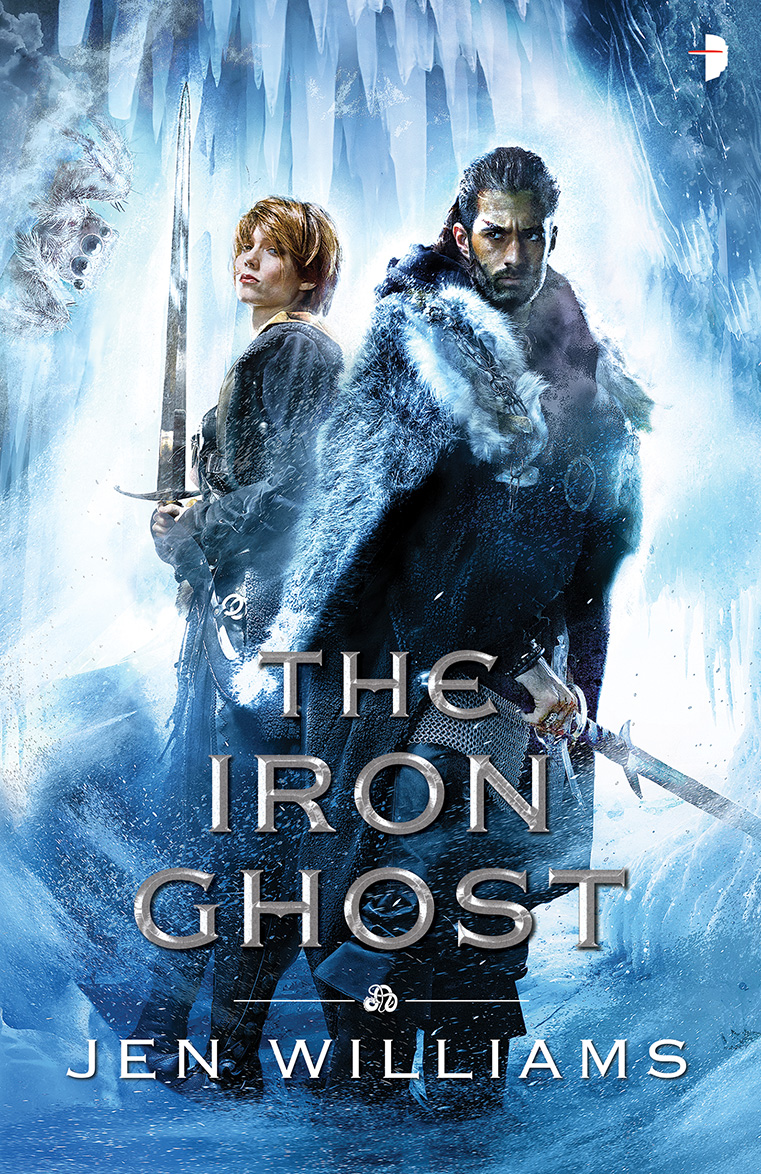 Join the heroes of Baneswatch for The Iron Ghost the second part of Jen William's vibrant, high fantasy series the Copper Cat.
This epic and action filled adventure was described as "The highly anticipated sequel to the entertaining The Copper Promise, which featured appealing leads with a tendency to put self-interest ahead of heroism." by The Guardian. 
Here's the synopsis:
Beware the dawning of a new mage…
Wydrin of Crosshaven, Sir Sebastian and Lord Aaron Frith are experienced in the perils of stirring up the old gods. They are also familiar with defeating them, and the heroes of Baneswatch are now enjoying the perks of suddenly being very much in demand for their services.
When a job comes up in the distant city of Skaldshollow, it looks like easy coin – retrieve a stolen item, admire the views, get paid. But in a place twisted and haunted by ancient magic, with the most infamous mage of them all, Joah Demonsworn, making a reappearance, our heroes soon find themselves threatened by enemies on all sides, old and new. And in the frozen mountains, the stones are walking…
So, I know you want to know more… luckily for you we have a couple of chapters for you to dive into so check them out below!
Has that piqued your interest? The Iron Ghost is available now, so go get it!