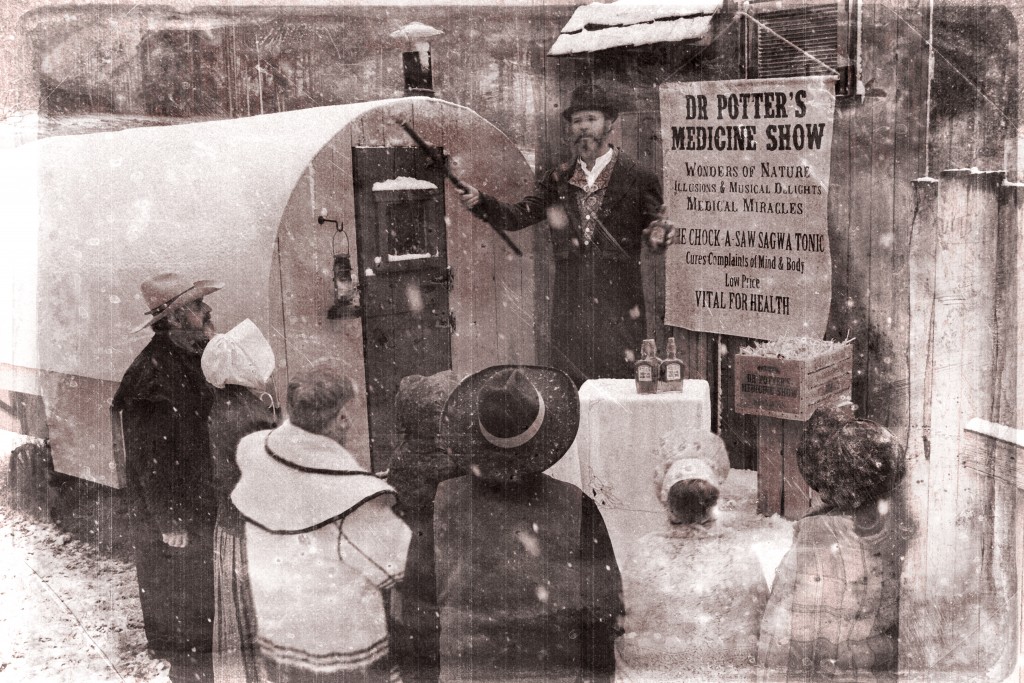 Roll up, roll up, for the greatest show in town!
That's right, lads lasses, ladies, gentlemen and those who spurn such coarse terminology, the purveyor of wonder Eric Scott Fischl will forthwith be hawking his majestic wares across the plains of the US of A. Prepare to be AMAZED, ASTOUNDED and ASTONISHED by Dr Potter's Medicine Show and the contents within, as Fischl treats you fine people to just a taste – stop jostling now, you'll all get a turn – of his characterful characters and sinful snake-oil.
Make your way to any of the brilliant boutiques below and be one of the first to adopt this fabulous new fantasy. Quick, quick now, without delay!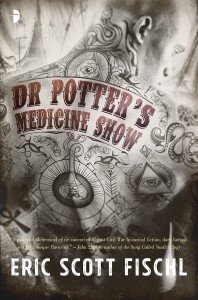 Feb 6, 7:30PM – Portland
Powell's on Hawthorne, 7:30PM
In conversation with another Angry Robot, the peerless Wendy N Wagner.
Feb 9, 7PM – Seattle
University Book Store
Reading/signing.
Feb 10, 7PM – Spokane
Auntie's Bookstore  
Reading/signing.
Feb 15th, 7PM Missoula
Fact & Fiction Bookstore  
Reading/signing.
Caveat: Angry Robot cannot be held accountable for any loss of life, sense or money.