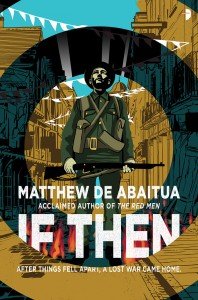 Author, lecturer and all-round ridiculously intelligent man Matthew De Abaitua is lending his voice to New Scientist, with a festive short story to be featured in its December issue.
The story takes place in the same brilliant post-emergence universe as Matthew's If Then and The Destructives, finally bringing readers to the University of the Sun (the new home of the AI 'emergences', far away from their sort-of parents, humanity).
While you're eagerly waiting the short, take a look at some of the reviews Matthew has received for both If Then and The Destructives, and if you haven't read them yet, well –  this is the perfect time:

"This is the kind of post-apocalypse, after-it-all-changed novel — with clever codicils — that the Brits do with so much more classy, idiosyncratic style than anyone else. It is full of magisterial weirdness, logical surrealism, melancholy joy and hopeful terror. If I begin to toss out names like Adam Roberts, Brian Aldiss, Keith Roberts, and J. G. Ballard, I will not be lavishing undue praise."
– Paul Di Filippo, for Locus Magazine
"I cannot praise (If Then) highly enough: eloquent, intelligent, brilliant."
– Elsa Bouet, Shoreline of Infinity
"If Then may be one of the most important works of British SF to appear in recent years. It is stunningly original and superbly well written."
– Nina Allan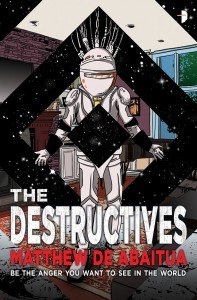 "If Then is a vitally intelligent book that asks the difficult, probing questions we need to be asking ourselves about consciousness, morality, how we are going to live in the future and our own humanity. It is, in the best sense, a profoundly worrying novel, one that the reader's mind keeps returning to long after finishing."
– Golden Apples of the West
"A marvellously written book, whose invention and surprises gain momentum until its boggler of an ending."
– SFX Magazine
"It's a work that doesn't so much subvert expectations as shatter them utterly. It's dense, but it also moves; it's both a breakneck thriller and one of the year's most thoughtful works of science fiction."
– B&N Sci-Fi & Fantasy Blog
"One of the most intriguing and disturbing near-future speculations published for some years."
– Strange Horizons
Pick up your copy of New Scientist from Saturday, December 17.