We don't want to freak you out too much, but we have three terrifying tales of hell and the undead at a slasher rate on Nook. Cheap thrills from October 25 – October 31.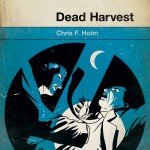 Chris F Holm's Dead Harvest
Sam's job is to collect the souls of the damned, and ensure they are dispatched to the appropriate destination. But when he's sent to collect the soul of a young woman he believes to be innocent of the horrific crime that's doomed her to Hell, he says something no Collector has ever said before… "No."
Tim Waggoner's The Nekropolis Archives
Meet Matt Richter. Private Eye. Zombie.
His mean streets are the city of the dead, the shadowy realm known as Nekropolis. You've got to keep your head in Nekropolis. But when you're a zombie attempting to battle the vampire lords, that's not as easy as it seems…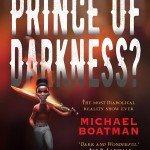 Michael Boatman's Who Wants To Be the Prince Of Darkness?
Lucifer is enjoying his retirement in an obscure corner of Limbo when he learns of a plot by Gabriel, the current ruler of Hell, to use humanity's greatest weapon against it – Television! Cue the hottest reality game-show ever conceived: Who Wants To Be The Prince Of Darkness? Gabriel orchestrates an "Infernal takeover" of Earth by stealing unwitting mortal souls and sending them to a mostly empty Hell, hoping to reinvigorate the Infernal Realm.
Now Lucifer must find a living champion to seize control of Hell and free millions of stolen mortal souls before the theft becomes permanent. But who would ever want to be Hell's champion?