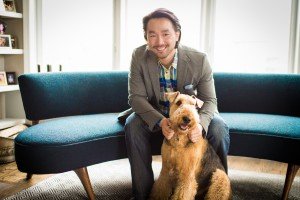 *KLAXON ALERT!!*
Fans of Roen, Tao and the whole Quasing race take a seat, we have some exciting news for you! Wesley Chu's Lives of Tao series is being developed for TV! Can we please get a 'fuck yeah'?!
*Sets off party streamers*
The series has been optioned by ABC Studios, with the executive producers of hit series Agent Carter, Tara Butters and Michele Fazeka, selling production rights through their F&B Production Company. The show will be written and executive produced by Chris Dingess with Wes serving as consultant to the process. For the full lowdown, head on over to Headline.
We will, of course, keep you posted to all further developments. Until then we'll be over here pondering on our dream cast.
And don't forget, Wes' The Rise of Io, the first book of a new series set in the same world as the Tao series is released on October 4 (US/Can) / October 6 (UK/R.o.W). Not read any of the books yet? You can win the entire Lives of Tao series PLUS The Rise of Io over at Tor.com now!