Uuuuuhhhhhh, guys. We just love cover artist Thomas Walker, aka Tommy Pocket.
Look at this! Just look at it. It's the cover – created by Tommy – for Keith Yatsuhashi's second novel, Kokoro.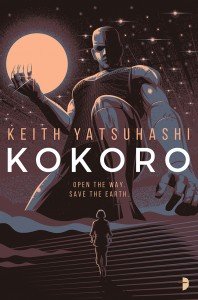 Here also is the cover for Keith's debut, Kojiki, also by Tommy.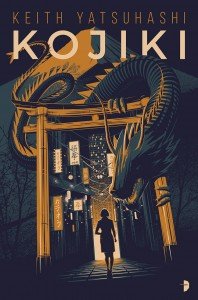 *Sigh*
They're just so…wonderful, aren't they? No, you have a little oil leaking from YOUR eyes.
Visit the B&N Sci-Fi & Fantasy Blog to see a larger image of the Kokoro cover and check out the book synopsis.