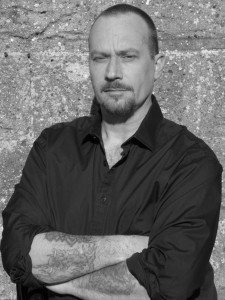 Salutations and good news to all!
We're happy, delighted, made up and overjoyed to announce that there's going to be a third book in Peter McLean's The Burned Man series!
Damnation will be released in May 2017 and sees our hapless anti-hero head to Scotland, caught up in new peril of an occult nature.
For those not familiar with Don Drake, not-quite fallen angel Trixie and the Burned Man, here's a couple of reviews of Drake, the first title in the series, to whet your whistle:
The plot is intriguing and the pace is fast. There is plenty of action, in fact, frankly, never a dull moment."
– The Speculative Herald
"A darkly funny and violent tale with black magic, fallen angels, demons and angry girlfriends, complete with some loathsome characters you will love to hate."
– Books, Bones & Buffy
"What connects Chandler, Guy Ritchie, Harry Potter and Buffy the Vampire Slayer? "Not much" is probably the answer, until now. A punchy debut novel."
– SFX Magazine
So if you're yet to give Drake a try, go pick it up… then do the same with second-in-series Dominion, which is out November 1 (US/Can) / November 3 (UK/R.o.W).
If you nip over to Fantasy Faction you can see the announcement in full – with synopsis – and grab yourself a sneak peek of the first chapter of Dominion, too.
Here's to many more Burned Man books!