It's almost FantasyCon time! WHOOOOOT!!!!
We're super excited for the return of one of our favourite UK conventions and can't wait to catch up with you all in sunny (fingers crossed) Scarborough for some great panels, excellent discussions and most importantly, a pint.

If you're new to conventions, or feeling a little shy, remember we've all been there. The Angry Robot team pride ourselves on chatting with both newbies and established con veterans, so please do come and speak to us. We promise we won't try to take your souls in return for you pledging fealty to the robot cause. Honest.
Below is a list of our attending authors and where they will be throughout the convention. Chances are that if not on a panel you will find them in the bar, so make sure to keep your eyes peeled. Oh yeah, and you know, if we're around, we're kind of nominated for "Best Independent Publisher" at the British Fantasy Awards, so you know, we'll maybe poke our heads around the door or something *squees*
As always the programme is subject to change, so please do double check all panels during the weekend, to avoid any disappointment.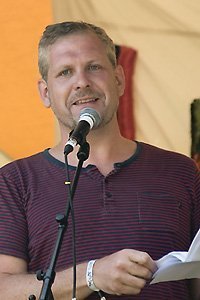 Matthew De Abaitua
Rocket Man 
Friday, Sept 23 @ 5:00 pm – 6:00 pm
17:00 – 18:00 
Palm Court Ballroom (The Grand)
After Years of Space Opera Domination, Is It Time To Bring Sci-Fi Back to Earth? with Nina Allan, Jacey Bedford (Chair), Gareth L Powell, Al Robertson, Matthew De Abaitua
Reading: Matthew De Abaitua & Guy Haley
Friday, Sept 23
21:00 – 21:30 
Cocktail Bar (The Grand)
Guy Haley
Reading: Matthew De Abaitua & Guy Haley
Friday, Sept 23
21:00 – 21:30 
Cocktail Bar (The Grand)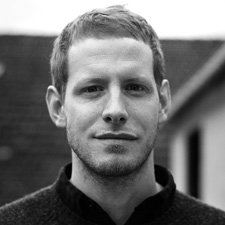 Matt's going to be patronising the bar and generally causing so much mischief he won't have time for any panels or signings. Hunt him down for a chat though, he's a pretty cool guy.
It's a Kind of Magic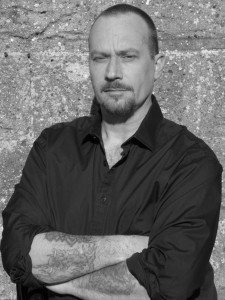 Friday, Sept 23
15:00 – 16:00
Royal Ballroom (Royal Hotel)
Magic in Fantasy Fiction – Do You Need It At All, And How Do You Use It Well? with Sue Tingey, Irene Soldatos, James Bennett, Peter Newman, Peter McLean, Lucy Hounsom (Chair)

Susan Murray
Another One Bites the Dust
Saturday, Sept 24
14:00 – 15:00 
Royal Ballroom (The Royal)
Should We Really Be Killing Off Our Main Characters? with Terry Jackman (Chair), Susan Murray, Stephen Aryan, Jen Williams, Ian Whates, Steve McHugh
Andy Remic
Andy's not making any appearances, per se, but if you see him in the bar and ask him nicely he might get his axe out for you.
Slave to the Wage
Friday, Sept 23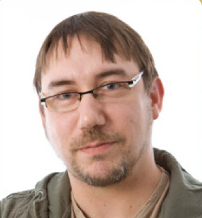 16:00 – 17:00
Palm Court Ballroom (The Grand)
Are Writers Under Pressure to 'Sell Out' To Make a Living? with Gav Thorpe (Chair), Meg Davis, Mark Morris, Scott Andrews, Penny Reeve
As well as our fabulous authors, 80% of the Angry Robot team will be at the convention too. UK sales guru Jared and editorial assistant Nick will be hanging around, as will Penny the publicity manager and MD & publisher Marc who both have a couple of panels: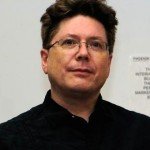 Marc:
Meet the Editor Sessions – Marc Gascoigne
Saturday, Sept 24
16:00 – 17:00 
Cocktail Bar (The Grand)
Limited numbers – sign up to get all the goss from the boss, notoriously loose-lipped after a couple of shandies…
Gold!
Sunday, Sept 25
12:00 – 13:00
Palm Court Ballroom (The Grand)
The Value of Genre Awards with Andrew Hook, Marc Gascoigne (Chair), Stan Nicholls, Donna Scott, Margret Helgadottir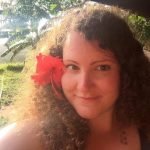 Penny:
Slave to the Wage
Friday, Sept 23
16:00 – 17:00
Palm Court Ballroom (The Grand)
Are Writers Under Pressure to 'Sell Out' To Make a Living? with Gav Thorpe (Chair), Meg Davis, Mark Morris, Scott Andrews, Penny Reeve
Bright Lights
Saturday, Sept 24
12:00 – 13:00
Royal Ballroom (The Royal)
Who Should We Be Looking Out For As Future Award Winners? with Penny Reeve (Chair), Liz De Jager, Donna Scott, Kit Power, James Everington