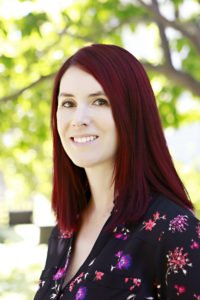 Author of the Malediction Trilogy – Stolen Songbird, Hidden Huntress and Warrior Witch –  Danielle L Jensen will be signing books for you this weekend!
Danielle will be appearing at Chapters, Red Deer on Saturday from 13:00 – 16:00. We're sure there will be time for a reading and of course some swag, too, so make sure to drop by if you're in the area.

Yet to read the Malediction trilogy? Here's what some lovely people had to say about it: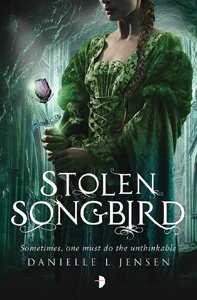 "Amazing world building. Incredible writing. Awesome characters. No dull moments. Fierce and not-whiny-and-annoying heroine. And a swoon worthy Troll prince.  Stones and sky! I was completely engulfed in the world of Trollus. It felt like I have been living inside its world throughout the entire time I'm reading this incredible book."
– The Nocturnal Fey
"This book felt like a roller coaster to me, in the best way possible. I loved how Jensen managed to throw me off still by revealing aspects about certain characters. How she managed to change my mind on characters I felt very strongl
y about. In my opinion, this is a great example of a final book done right."
– The Fictional Reader
"If you like fantasy, intrigue, and edge-of-your-seat suspense with a slightly feudal touch then I suspect you're going to love this series as much as I have."
– Popcorn Reads
"All I can say is, please, read this series. It's addicting and so very consuming. The world that Jensen created is so vivid and detailed."
– Corrie the Book Crazed Girl
"This is a series you NEED to read."
– A Thousand Words, A Million Books
The bar was set and so she vaulted over it, off into the sunset to a fanfare of praise."
– Jet Black Ink
As always, here is your handy map, just in case you need help locating the store. We hope to see you there!