Or, here's how we signed up Jeff Noon's amazing A Man of Shadows through the magical power of Twitter…
Picture the scene: it was March 3rd, a perfectly ordinary Thursday here on planet Earth. All of a sudden there was a ping on my Twitter feed, as a tweet mentioning my name turned in my notifications. This is what it said:
It was from a chap I knew from my semi-shady past writing tabletop gaming books, the lovely Tim Dedopolos. (BTW, yes, I deleted all reference to the other esteemed editor he mentioned; only fair.) This is him here (yes, I checked with him that we could do this):
I don't know if he remembered I was a big fan of Jeff Noon, or had just guessed through familiarity with some of the other stuff that Angry Robot has published over the years. After all, this splendid writer: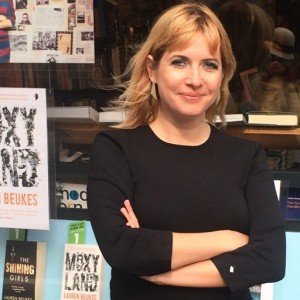 … wrote and curated the introduction to the 20th Anniversary edition of this:
That's the extraordinary Vurt, winner of the Arthur C Clarke Award back in the day, which is a very British take on cyberpunk, sort of an equal mix of this: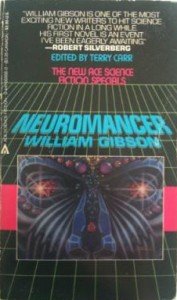 and this: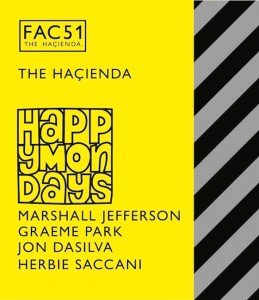 A pretty bloody marvellous novel it is too, and just the first of a run of titles that took British science fiction into all manner of extraordinary areas, where technology and the psyche collide to create something very new. Last time I thought of him, though, was when we had been talking about him at Robot Towers when Lauren's intro to the Vurt reissue was published, and I hadn't been keeping too much of an eye on his published output for a while.
Now um, OK, here's where I confess – I read Tim's Tweet, thought "Yeah, lovely idea… but Jeff flippin' Noon? How likely is that?". Early the next day, however, the man himself came back with:

Oh my goodness, could it be? Not one to miss such a massive hint, I immediately tweeted back:

And by return…

And he was true to his word, because within the week I was reading this: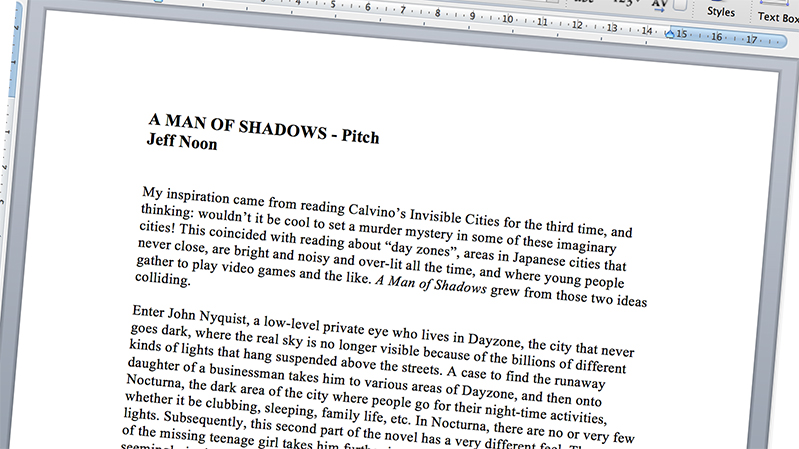 … and frankly by the end of that second paragraph, barring anything truly untoward going on, y'know, like he'd somehow asked a small kitten to write his novel for him by mistake, it was plain we were going to publish this on Angry Robot.
So yeah, we announced it, Jeff is putting the finishing touches to the manuscript, I'm pondering on the cover design (looking at the title cards of a lot of classic Film Noir movies right at the moment)… and I promised Tim he could have first read when it was all edited and ready to be shown to the world, because he is a very fine fellow indeed.