It's here at last – GenCon! On 4 – 7 August a horde of killer author robots will descend on GenCon in Indianapolis to do all manner of awesome things like signings, readings, panels, saying hi to friends and fans and generally being their splendid selves.

There is an astonishing number of events and places and things to do all through the week, and keeping track of where and when you want to be can be a bit of a strain. Fear not! We have sliced out the schedules of our authors and present you with a cunningly curated Angry Robot itinerary. As ever, stuff does change, so keep an eye on your official programme and our Twitter feed to keep yourselves up to date.
In between events you'll be able to find us at our Angry Robot Books booth, #3044, in the main dealer hall.
A-Z by author:
Thursday
12:00   Book signing (Angry Robot Books booth, #3044, in the main dealer hall)
Friday
16:00   Business of Writing: Courting Controversy (Westin, Congress I)
Saturday
15:00   Book Signing (Exhibit Hall near Authors' Avenue)
Sunday
09:00  Business of Writing: Crowdfunding 101 (Westin, Congress I)
11:00   Writing Novels: Story Breadcrumbs (Westin, Causus)
13:00   Writer's Craft: Epic Scenes (Westin, Chamber)

15:00  Writing Novels: Ending It Right (Westin, Causus)
Friday
13:00 Book signing (Angry Robot Books booth, #3044, in the main dealer hall)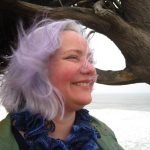 Thursday
14:00  Book Signing (Exhibit Hall near Authors' Avenue)
16:00  The Writer's Craft: Suspense vs. Torture (Westin, Causus)
Friday
11.00 The Writer's Craft: Creating Truly New Ideas (Westin, Chamber)
18:00  Reading – Alyc Helms and Peter Tieryas (Westin, Causus)
Saturday
11.00  Character Craft: Hero vs. Protagonist (Westin, Causus)
14:00  Book signing (Angry Robot Books booth, #3044, in the main dealer hall)
Sunday
09:00 – 11:00 Read & Critique Session A (Westin, Chamber)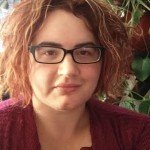 KAMERON HURLEY
Saturday
12:00  Book Signing (Exhibit Hall near Authors' Avenue)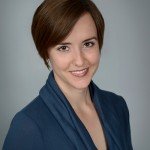 Friday
12:00  Book signing (Angry Robot Books booth, #3044, in the main dealer hall)
13:00  Video Game Writing 101 (Westin, Cabinet)
14:00  Video Game Writing: Game Stories vs Stories for Other Media (Westin, Cabinet)
Saturday
11.00  Book Signing (Exhibit Hall near Authors' Avenue)
Sunday
14:00  Writer's Craft: Characters That Aren't Reflections of You (Westin, Capitol I)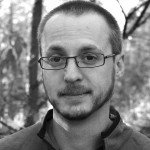 Friday
13:00  Video Game Writing 101 (Westin, Cabinet)
14:00  Video Game Writing: Game Stories vs Stories for Other Media (Westin, Cabinet)
15:00  Book Signing (Exhibit Hall near Authors' Avenue)
16:00  Writer's Craft: Suspense vs Torture (Westin, Causus)
17:00  Writer's Craft: Write What You Know (Westin, Chamber)
Saturday
11:00  Book signing (Angry Robot Books booth, #3044, in the main dealer hall)
Sunday
13:00  Video Game Writing: Make it Bigger! Make it Cooler! (Westin, Cabinet)
19:00  Writer's Round Table: Tolkien & LOTR (Westin, Capitol I)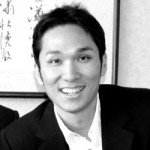 Thursday
14:00  Short Fiction: Where to Start the Story (Westin, Chamber)
17:00  Writer's Craft: Making Every Word Matter (Westin, Cabinet)
Friday
11:00  Writing Novels: Story Breadcrumbs (Westin, Causus)
14:00  Writing Novels: POV Head Hopping (Westin, Causus)
15:00  Writer's Craft: Fantasy in the 21st Century (Westin, Congress 1)
18:00  Reading: Alyc Helms & Peter Tieryas (Westin, Causus)
Saturday
13:00  Worldbuilding 101 (Westin, Capital 1)
16:30  Book signing (Angry Robot Books booth, #3044, in the main dealer hall)
18:00  Character Craft: Build Them Up (Westin, Capital 1)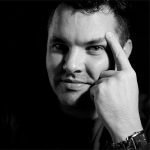 PATRICK S. TOMLINSON
Thursday
14:00  Book signing (Angry Robot Books booth, #3044, in the main dealer hall)
Friday
9:00   Business of Writing: Social Media 101 (Westin, Chamber)
15:00  Writing Novels: Ending it Right (Westin, Causus)
Saturday
12:00  Writer's Craft: Fun Story, Smart Message (Westin, Chamber)
MICHAEL R UNDERWOOD (as Angry Robot marketing/sales guy and as author in his own right)
Thursday
12:00  Short Fiction: Story vs Vignette (Westin, Chamber)
17:00  Business of Writing: How to Hand-Sell Your Book (Westin, Causus)
Friday
12:00  Business of Writing: Traditional Publishing (Westin, Cabinet)
Saturday
14:00  Book Signing (Exhibit Hall near Authors' Avenue)
16:00  Business of Writing: The Role of Editors (Westin, Causus)
Sunday
12:00  Business of Writing: Traditional Publishing (Westin, Cabinet)
17:00   Writing Novels: Where to Sell Your Novel (And What to Do if You Can't) (Westin, Causus)