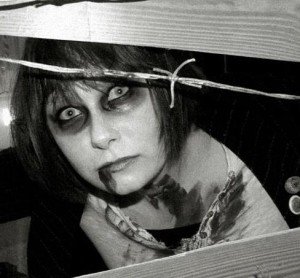 Hello, and welcome to a special edition of Talk Tuesday to U.S, which celebrates Jen Williams' The Copper Promise finally hitting the shores of America (and Canada, too!). We're really excited to be bringing this tale of kickass heroes, swords and sorcery to you guys.
With that in mind, we thought we'd ask Jen a few questions. So put your feet up, make yourself a cup of tea or pour a snifter of your favourite mead and have a read:

One film:
Spirited Away. It's my go-to favourite film choice, because it's beautiful, strange, and by the end of it I always feel happier than when I started watching it.
One book:
Impossible! ~falls to knees, shakes fists at giant Angry Robots~ The Last Unicorn by Peter S. Beagle, because it's sad and magical and funny, or We Have Always Lived in the Castle by Shirley Jackson, because Merricat is one of my favourite unreliable narrators ever. OR Howl's Moving Castle by Diana Wynne Jones, because more castles. OR Lords and Ladies by Terry Pratchett. You can't make me choose!
Your hero:
Whenever I have to do something a bit alarming or difficult, I usually think: 'What would Commander Shepard do?'. Shepard, the bad-ass soldier who saves the galaxy repeatedly in the excellent video game Mass Effect, is brave and strong and has a one-liner for every situation. I try to be like her. Of course, the other evening I cut my finger a bit chopping up some bread and I nearly passed out twice, so I suspect I'm not really Commander Shepard material.
Ideal dinner party guests:
Brian Blessed, Patrick Stewart and Ian McKellen, because they are all heroes of mine and I love that they're also mates. If I can have fictional guests, I will take Nanny Ogg, Granny Weatherwax and Agnes Nitt. Imagine that party, huh?
Any notable pets?
We have a very small black and white cat called Pyra. When we got her, my partner and I argued about what to call her for about three days. Eventually, as I was just waking up from a nap on the sofa, Marty suggested we should call her Pirate. As a general fan of pirates, I agreed immediately, and went about merrily calling her Pirate for about a week before realising he'd actually said 'Pyra'. Where that name came from, he doesn't remember.

Got a nickname?
When I was at school, it was Niffer (a weird shortening of Jennifer). I have a more recent nickname, but it is far too rude to write down (ask me at the convention bar).
First story you told?
Brace yourselves, this is going to sound quite tragic. When I was very small and I lived with my nan and granddad, I used to ride my bike around the cul-de-sac on a continual circuit, with one of my stuffed toys rammed into the basket on the front. As I did that, I used to tellmy stuffed toy a story, made up on the spot as I went. I doubt they made much sense, but those were my first stories.
What do you say when people ask where you get your ideas from?
This usually goes about as well as when people ask me what my book is actually about. I will squint awkwardly into the distance, and mumble something about cheese and staying up too late. The truth is, there is no real answer to this question – we don't know where they come from, and half the time we don't recall exactly when it happened (it never happens when you really need it to, I know that much).
Do you have an unusual talent or skill?
I always know what time it is without having to look. Also, I am really eerily good at finding things – I'm continually retrieving my partner's phone/glasses/watch from whichever strange resting place he has chosen for them.
Favourite building or structure?

My favourite building, easily, is the Natural History Museum in London. It is full of incredible and fascinating things, including dinosaur skeletons, weird things in jars, blue whales, a wicked gift shop and a really big bit of tree, but just the building itself is amazing. It's gorgeous and operatic, a cathedral dedicated to nature, and it's carved all over with hundreds of animals and plants – anywhere you happen to glance, you could be face to face with a monkey or a trilobite. I used to insist on a visit on my birthday every year, and I could never get tired of it.
If you weren't a writer, what would you be?
I studied illustration at art college, so possibly an illustrator. Or, if I leap away from the boundaries of reality a bit, some sort of rock and roll paleontologist.
Favourite word:
Ennui. Or pistachio.
Who plays you in the movie?
Dwayne 'The Rock' Johnson.
And what's the pivotal scene? 
The moment my nan (played by Dame Judi Dench doing a London accent) turns to me, after I've spent four years training to be an illustrator at art college, and says, 'Well personally I always thought you should be a writer.'
We're buying, what'll you have?
Two piece meal, please. With the coleslaw side.
Favourite item of clothing:
This changes a lot, but the one item I remain fond of is my huge, blue and grey striped old-school Arthur Dent dressing gown, purchased from the men's section of Marks & Spencers. It is a PROPER dressing gown. Other than that, I would nominate my two new Star Wars t-shirts that I'm wearing to death currently.
What's the view from your writing window?
Our small backyard, which is tiny and concretey, but very decent for sitting in and drinking cider. Every now and then a squirrel puts in a guest appearance.
Would you write full-time, if you could?
Absolutely! I almost do in a way, because I'm a copywriter in my day job, but if I had a chance to be writing novels all day every day, I'd be as happy as a wasp in jam.
Do you plan in detail of set of hopefully?
I write a rough plan then inevitably fail to follow it, which you could either describe as an instinctive and organic approach, or a deeply inefficient one. I have tried writing books all sorts of ways, and I have found that if I plan in too much detail, I lose my passion for telling the story – because in one way, I've already told it. I have also discovered, with trial and error and at least one unfinishedbook (it crashed and burned at around 60,000 words) that the 'make it up as you go along' method doesn't work for me either. So these days I hang somewhere between the two, starting with a loose plan, lots of character notes and an idea of how everyone changes, and then I see where the story takes me. Usually, about halfway through the first draft, I write a new plan… which then also gets ignored. Inefficiency for the win!
Complete this sentence: rewriting is…
…The devil's own backside, but entirely necessary and worthwhile. Sometimes, the feeling of just chucking out a whole paragraph or scene or even a chapter because you don't really need it is the best and most liberating feeling. Having to endlessly redraft something because it's not quite hitting the spot… is usually less fun.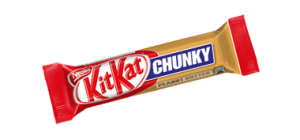 Complete this sentence: I owe it all to…
…Chunky Peanut Butter Kit-Kats.
Tell us a secret
I eat too many Chunky Peanut Butter Kit-Kats.
Would you prefer to fight one giant mecha or ten duck sized cyborgs?
Do we have to fight? Can't we be friends? I feel like I would instinctively get on quite well with duck cyborgs.

What's your karaoke song?
I generally claim that I will have nothing to do with karaoke. However, certain people of my acquaintance will be able to attest that after around two glasses of wine, any Bon Jovi song is my karaoke song.
If you could ban one thing from the earth, what would it be?
Broccoli, it's dreadful. And cauliflower too, while we're at it.
Tipple of choice?
Mead for sipping, red wine for…uh, everything else. I once did an interview over the phone with a supermarket newspaper about my love for mead. That was a fairly surreal moment.
What are you going to do now you've finished this ordeal?
Drink a large glass of mead!
The Copper Promise is out in US/Can now! The novel is published in the UK through Headline.