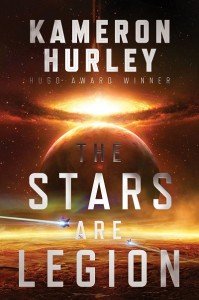 We were really, really excited to read an early draft of Kameron Hurley's forthcoming The Stars Are Legion, so much so that when we heard it didn't yet have a publisher in the UK/Commonwealth we knew just had to have it for ourselves.
Luckily, Kameron and her agent Hannah Bowman were happy to comply and we'll be bringing The Stars Are Legion to you in January 2017.
The novel is being published in the US/Can by Saga Press, so for all US publishing enquiries, do give them a shout.
Head over to SFF World for more information on the announcement, plus synopsis.