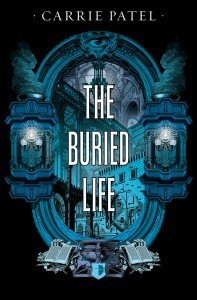 Fans of Carrie Patel, good news!
We're super excited to announce that we're bringing you book three in Carrie's Recoletta series so you can delve into the underground world of Recoletta and the inhabitants we love so much from The Buried Life and Cities & Thrones. Book three, named The Song of the Dead, will be released at, oooh, about this time next year.
Carrie: "I'm thrilled to be working on The Song of the Dead, which not only continues the story of Jane, Malone, and Roman, but also answers a lot of questions about the world they live in and how it came to be."
Our Phil: "I am truly delighted that Angry Robot will be releasing the third instalment in Carrie's wonderful series. Her books are some of my personal favourites in our catalogue and I think anyone reading this announcement should go read them or re-read them."
If you've not yet started the Recoletta series you can grab The Buried Life for just $2.99 on Nook until May 25.