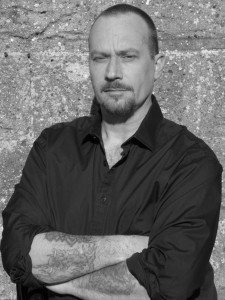 Peter McLean, author of gritty noir fantasy Drake (the first book in the Burned Man Series), will be taking part in SFF World's Authors Roundtable this weekend. 
Peter will be joined by Christopher Fowler (Bryant & May), Clay and Susan Griffith (Vampire Empire) and Karina Sumner-Smith (the Towers trilogy).
The Roundtable is an excellent opportunity for authors to answer their fans' questions about life, work, the universe and everything directly, so make sure you head over to the site to ask your burning (man) questions.
Don't know where to start? Why not check out their interview with Peter for some inspiration on what to ask.