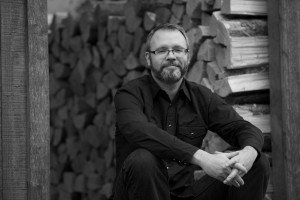 Hordes, please be upstanding in welcoming the newest Robot to our Army, Eric Scott Fischl!
Eric's new novel, Dr Potter's Medicine Show is a fantastical, wonderful book full of circus performers, potions and plenty of mayhem – we can't wait for you to read it!
Our Phil:
"Little does Eric know that, by joining the robot army, he has inadvertently signed up to be one of our most exciting new authors. His strange, inventive, slightly mad-scientist-at-the-opera-kind-of-title is an obvious fit for our list and we welcome him with open metallic claws."
Eric himself:
"I'm thrilled to join the fine folks at Angry Robot, who put out books by great authors, design them beautifully, and then go the extra mile to get them noticed and into the hands of readers. Also: coolest logo in the business. All hail my new robot overlords."
For more information on the deal head over to Fantasy Faction for the announcement.
Dr Potter's Medicine Show will be released in February 2017.