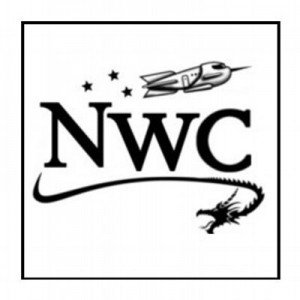 Those eagle-eyed of you might have spotted the announcement over the weekend that we've been chosen as the publisher Guest of Honour at Norwescon next year.
Norwescon is the Pacific Northwest's premier SFF convention, with a strong literary focus, so if you want panels on writing, editing and publishing your work, interviews with authors or literary networking, then Norwescon is the convention for you. The Philip K Dick Award (did we mention Ramez Naam was just announced as 2016's winner?) is held at the con each year, too.
Norwescon 40 will be held in Seattle on April 13-16, 2017. We recommend you get your tickets as soon as you can, then come and say hi to us! When not on panels or swanning around on our very own robot palanquin (that's what Guests of Honour get, right?),  you'll probably find us in the bar.