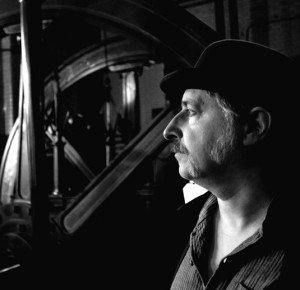 Howdy folks!
Do you love the Fall of the Gas-Lit Empire? Well, Our very own Rod Duncan will be filling the airwaves with his dulcet tones this weekend as he talks to BBC Leicester's Bridget Blair about his upcoming book The Custodian of Marvels and the forthcoming guided walking tour of Rod's alternate Leicester.
As the third instalment of The Fall of the Gas-Lit Empire series, fans have already fallen in love with the astonishing world Duncan has created, but now they will have the chance to be shown the Empire in Leicester by its creator, Rod. Starting at the Silver Arcade and culminating with refreshments in the DMU Bookshop, the tour will follow the border between the Anglo-Scottish Republic and the Kingdom of England and Southern Wales, tracing it's peculiar alternate history along the way.
To find out more, tune in to BBC Radio Leicester between 1-2pm GMT on Sunday 13th March or visit the Facebook page.