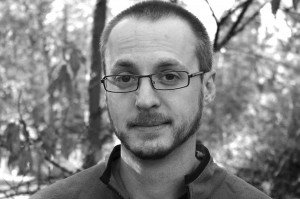 We absolutely loved Jay Posey's Legends of the Duskwalker series, so when he came to us with an outline for a second series, set out in space…we just had to say yes.
And now we can share with you the wonderful, awesome and amazing cover, created by Larry Rostant, for the first novel in the series, Outriders. The lovely folk over at Tor.com agreed to help us spread the word, so just click on the teaser image below to be taken to the site to feast your eyes on the full cover in all of its glory. There's a blog post by Jay too, where he talks writing 'New Things'.
Here's the Outriders synopsis:
Captain Lincoln Suh died on a Wednesday. And things only got harder from there.
Snatched out of special operations and thrown headfirst into a secretive new unit, Lincoln finds himself as the team leader for the 519th Applied Intelligence Group, better known as the Outriders. And his first day on the job brings a mission with the highest possible stakes.
A dangerously cunning woman who most assuredly should be dead has seemingly returned. And her plans aren't just devastating, they might be unstoppable.
How do you defeat a hidden enemy when you can't let them know they've been discovered?
You send in the Outriders.
Outriders will be hitting all good bookstores May 3 (US/Can) / May 5 (UK/R.o.W).