There's nothing more exciting for a publisher as the year comes to an end than reading Best Of lists and scouring for our titles. 2015 has been a particularly kind year with a hefty crop Angry Robot titles appearing in lists all over the internet. We've decided to collect some of them here for your pleasure – post in the comments if there are any other titles you'd add to your favourites of 2015 list!
Firstly Buzzfeed featured both The Rebirths of Tao by Wesley Chu and Apex by Ramez Naam in their 24 Best Science Fiction Books of 2015.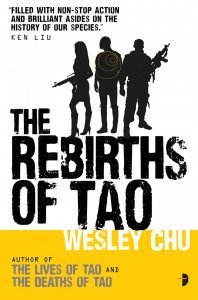 Here's what they had to say about Rebirths of Tao:
"The Rebirths of Tao ends the Tao trilogy with a bang, raising the stakes until the fate of the world—and an alien people—hang in the balance. With humor, fun, and serious storytelling chops, Chu brings the stories of his characters to a satisfying and deeply moving conclusion. Once you finish, you'll want to read the whole Tao trilogy all over again."
And here's their opinion of Apex:
"Apex marks the end of a trilogy of gripping books that explore the terrifying possibilities of technology in the near future. The mind-sharing technology Naam introduced in the first two books is amplified to a horrific global scale in the finale, and the Nexus technology is adopted and abused by governments, hackers, businesses, and even Buddhist monks. A truly chilling conclusion to a great series."
The fine lot at Fantasy Faction penned an epic top 50 favourite novels of 2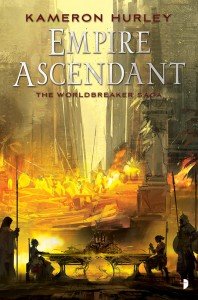 015, which included Andy Remic's The Dragon Engine, Alyc Helms' The Dragons of Heaven and Kameron Hurley's Empire Ascendant. Here's what they had to say about the latter, which weighed in at number 9:
"The first book in this series was different, difficult, wildly inventive, risky, and provocative. Well, Empire Ascent levels up on all counts! In classic book two fashion, Empire Ascendant introduces new threads, existing threads are twisted, earlier actions have consequences, and the bad guys are on the march. It's all straight out of the Empire Strikes Back playbook. But whereas that movie ended with a bit of hope, this book never promises to end in a similar manner. Empire Ascendant is dark, brutal, and heartbreaking—grimdark pushed an extreme. The book reminded us of Spinal Tap's Nigel Tufnel: "It's like, how much more black could this be? And the answer is none. None more black." Which is all to say that Kameron has continued to push the envelope of epic and grimdark fantasy."
Empire Ascendant was also mentioned here, in Borrowed Worlds' best of 2015 list.
Another on the Fantasy Faction list, The Dragon Engine was also mentioned in The Speculative Herald's Under Appreciated of 2015 – take note, more people need to read this book!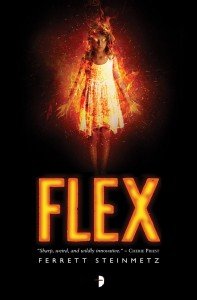 Over at The Book Plank, Ferrett Steinmetz got some love, with his debut novel Flex highlighted as one of its top five novels of the year:
"I am always on the look out for the next thing in fantasy and Ferrett Steinmetz' Flex completely lives up to this promise. It's fresh, it's exciting and it's a whole lot of fun to read. It could also be the pubilsher to be honest as the majority of the books that I read from Angry Robot fall into the category of genre pushing. In Flex Ferret Steinmetz introduces an flexible world (to a certain degree), some very well fleshed out characters and of course one of the coolest magical system that I have the pleasure of reading about. Highly recommended!"
Here's Flex again, over at The Fictional Hangout, sharing space with Naomi Novik, Ann Leckie and Ken Liu. We'll take that!
Patrick S Tomlinson was also given a shout out by Sci-Fi Chick, who included The Ark in her best of 2015 list.
Thank you to everyone that included our titles in their favourites of 2015. *wipes tear* You guys keep us doing what we do. Here's to a great 2016 with plenty more favourites for your discerning eyes.