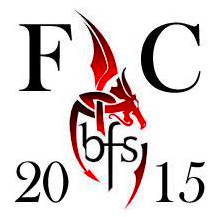 This weekend the now sold out FantasyCon2015 comes to Nottingham, and as it's on Angry Robot's home turf we don't even have to fire up our teleportation devices to attend!
We have a vast array of UK-based Angry Robot authors coming along to the convention all cleaned, oiled and ready to mingle – we've ordered them to be on their best behaviour. If you'd like to say hi then make sure to pop along to one of the below panels or catch us in the bar afterwards for a chat and a pint. Our Overlord Marc is even running the disco on Friday night, so if you have any specific music requests let us know.
As always with these things schedules are subject to change, so do check your programme prior to any panel you wish to attend.
David Tallerman:
Saturday, 11am: Is It Legit?: Crime in Fantasy, Horror and SF – Conference Theatre
Saturday 7.40pm: Reading – The Reading Room
Anne Lyle:
Friday, 5pm: Stealing from the Past: Fantasy in History – Suite 2
Foz Meadows:
Friday, 8pm: Doing 'It' Right: Love, Romance & Sexy Times – Conference Theatre
Saturday, 9pm: Reading – The Reading Room
Sunday, 11am: The Future of the Future – Suite 1
Gav Thorpe:
Friday, 8.20pm: Reading – The Reading Room
Saturday, 2pm: War: What Is It Good For? Martial Conflict in SFF – Conference Theatre
Peter McLean:
Friday, 4pm: The World As We Know It: Modern-Day Fantastic – Conference Theatre
Saturday, 6.20pm: Reading – The Reading Room
Jen Williams:
Saturday, 4pm: Here Be Dragons: How Can Epic Fantasy Reinvent Itself? – Conference Theatre
Saturday, 7pm: Super Relaxed Fantasy Club – Suite 2
Emma Newman:
Friday, 4pm: Fear & Writing Workshop – Suite 2
Friday 6pm: Fae-Fi, Folk-Fum: Faerie & Folktale – Suite 1
Friday, 9pm: The Atrocity Exhibition – Conference Theatre
Saturday, 6pm: Tea & Jeopardy – Conference Theatre
Sunday, 10am: Sounds Like a Great Story: The Science and Psychology of Audio Fiction – Suite 2
Guy Adams:
Friday, 7pm: Wanted, Dead or Alive: The Weird Western – Suite 2
Saturday, 9pm: Performed Reading: One For The Road – Suite 1
Saturday, 10pm: FantasyCon 2015 DISCO – Conference Theatre
Marc Gascoigne:
Saturday, 5pm: Genre Publishing in the C21st – Conference Theatre
Saturday, 9pm: FantasyCon 2015 DISCO – Conference Theatre
Susan Murray:
Sunday, 10am: By the Gods! Religion & Beliefs in Fantasy – Suite 1