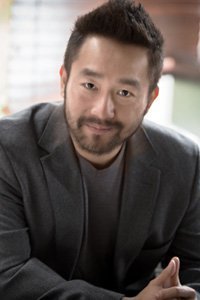 On 15 July at 8pm (PDT), Wesley Chu and Ramez Naam will be visiting Elliott Bay Book Company, for a joint Angry Robot invasion event.
Wesley will be reading from his latest book, Time Salvager, while Ramez will be treating guests to a reading from the final instalment in his Nexus trilogy, Apex. They will also both be happy to answer questions and sign things, too.
Time Salvager: In a future when Earth is a toxic, abandoned world and humanity has spread into the outer solar system to survive, the tightly controlled use of time travel holds the key to maintaining a fragile existence among the other planets and their moons. James Griffin-Mars is a chronman – a convicted criminal recruited for his unique psychological makeup to undertake the most dangerous job there is: missions into Earth's past to recover resources and treasure without altering the timeline. Most chronmen never reach old age, and James is reaching his breaking point.
On his final mission, James meets scientist Elise Kim, who is fated to die during the destruction of an oceanic rig. Against his training and common sense, James brings her back to the future with him, saving her life, but turning them both into fugitives. Remaining free means losing themselves in the wild and poisonous wastes of Earth, and discovering what hope may yet remain for humanity's home world.
Apex: Global unrest spreads through the US, China, and beyond. Secrets and lies set off shockwaves of anger, rippling from mind to mind. Riot police battle neurally-linked protestors. Armies are mobilized. Political orders fall. Nexus-driven revolution is in here.
Against this backdrop, a new breed of post-human children are growing into their powers. And a once-dead scientist, driven mad by her torture, is closing in on her plans to seize planet's electronic systems, and re-forge everything in her image.
A new Apex species is here. The world will never be the same.
More details of the event can be found over on the Facebook page.
We've created you a handy little map, below, so you can be sure to be in the right place on the evening.