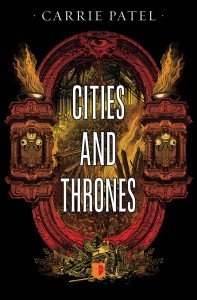 Happy 4th July!
Not only are we celebrating one of America's favourite holidays this weekend, we're also toasting our authors, who are out in force at the moment taking part in interviews here, hosting round tables there and writing blog posts everywhere!
Cities & Thrones, the second in the Recoletta series, is out this month, so Carrie Patel has been discussing her inspiration for the world of Recoletta over at My Bookish Ways. In an interview over at Sci-Fi and Fantasy Reviews Carrie talks her favourite characters and inspirations for Recoletta. Inspirations on the novel were also on the agenda in Carrie's blog post for the The A P Book Club.
Craig Cormick, author of The Floating City, which is also out this month talks bringing historical figures into fantasy over at Books, Bones & Buffy. There are 5 copies of the book up for grabs on the blog, but hurry as it closes on Sunday night.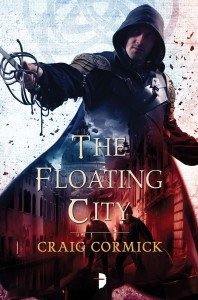 At The Book Plank Craig wrote about creating and recreating Italy, the setting for The Floating City. Constructing alternative realities is something that reflects in Craig's work, which he also discusses over at SFF World.
Another author that graced SFF World with their presence was Jay Posey, who took part in a brilliant round table with fellow authors Alexes Razevich, Brian Staveley and Mark Lawrence earlier this week. Jay's Dawnbreaker, the third in the Legends of the Duskwalker series, is out in August.
Also make sure to check out Alyc Helms on Mary Robinette Kowal's blog, taking about her Favourite Bit of Dragons of Heaven, which was released on June 30.
Finally, as you might have seen, a whole bunch of our authors will also be appearing at CONvergence this weekend, so if you see one standing around do say hi. Approach with caution though, their lasers are set to 'stun'.