Hail Robots,
It's GenCon weekend, which we're all very excited for. If you're there then make sure to catch a few Angry Robot panels and signings; you can find all the details here.
If you're not at GenCon and are in the UK, it's just one week until the beginning of Nine Worlds. We'll be there, will you? If you spot us come and say hi, we just love to chat with you guys!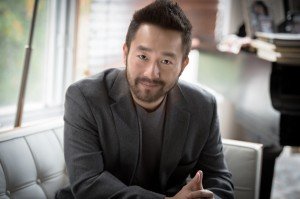 It's been a good week for podcasts this week, with Time Salvager and Lives of Tao author Wesley Chu chatting to Geek's Guide to the Galaxy and author of The Worldbreaker Saga Kameron Hurley guesting with Diana Rowland on Tor.com's Rocket Talk ahead of the release of Empire Ascendant in October. We love listening to a good podcast over our cereal of a morning, so that's this weekend set for those of us not at GenCon.
This week Ishbelle Bee, author of The Contrary Tale of The Butterfly Girl, the second book in The Peculiar Adventures of John Loveheart, Esq. has been chatting with various blogs, including Strange Alliances, Sci-Fi Bulletin and The Book Plank and Bellsie Books. Ishbelle really seems to have piqued people's imaginations with her unique take on Victorian-era fairytales.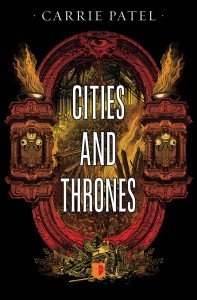 Carrie Patel is heading to Columbus GA tomorrow to sign copies of The Buried Life and Cities and Thrones at Barnes &  Noble. You should probably also read the nice things Black Gate has to say about the Recoletta trilogy, too.
Finally, Ramez Naam's Nexus trilogy has been praised again, this time by The Speculative Post, which is always lovely. Here's a quick excerpt:
I really enjoyed how Naam focuses on the philosophical implications of what something like Nexus would mean. Broadcasting emotions, sharing data, while these things foster communication and understanding, they don't come with a magical level of acceptance as well. Science Fiction often likes to suggest that telepathy would end violence and end war because having introspective access to somebody else's mind would somehow make you unable to kill them because now you understand them at some magical level that would make it impossible, and that has always bothered me. Nothing about Nexus or any other method of mind-to-mind communication feels like it would automatically change minds. I think that it would just make it easier for hateful people to find the people they hate to hate them more effectively. There would eventually be no war or violence if by the simple expedient that there'd eventually be no more people, or few enough people that they could all go find their own place to be. The frank appraisal by Naam of humanity as 'not likely to get much better because of this, at least, not right away' seems pretty much spot on to me.
We couldn't agree more. Pop over to The Speculative Post article to read more.
That's all from us at the Angry Robot HQ today. Join us next time for more interviews, podcasts and great reviews!
Over and out.