Kameron Hurley, author of The Mirror Empire, and the soon-to-be-published Empire Ascendant is making her presence known at Gen Con, held 30 July – 2 Aug, by simply ATTENDING ALL OF THE PANELS.
As you can see below, Kameron will be here, there and everywhere during the three days she's at the event, so make sure to catch her speaking in at least one panel. As always, schedules are subject to change, so please check on the day to ensure you're not disappointed.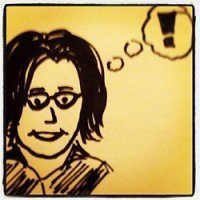 Thursday, July 30
09:00 : Business of Writing 101
10:00 :The Business of Writing: How to Talk About Your Book
11:00 : Early Stage Writing Career: What to Expect
13:00 : The Business of Writing: Networking
14:00 : Writing Craft: High Fantasy Without the Cliches
Friday July 31
9:00 : Writer's Craft 101
16:00 : Signing Indy Reads books booth (Kameron asks you bring friends and whisky)
Saturday, August 1
9:00 : Character Craft 101
10:00 : Character Craft: Character Voice
18:00 : Character Craft: Writing the Other
All of Kameron's book will be available to purchase, so make sure to bring your coffers. If you ask nicely, she might just sign them, too.