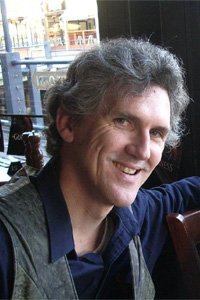 Craig Cormick, one of our lovely Australian authors, is hopping across the pond to the USA this summer.
Craig will be attending at a few different events in his travels and first on the list will see Craig stopping by Cambridge MA, so if you're in the area, take note! 
On June 25 at 7pm Craig will be making a special stop off at New England's premier science fiction and fantasy bookstore, Pandemonium Books in Cambridge, to do a reading from his new book The Floating City – the second in the Shadow Master series  –  and will be sticking around for a signing right after. 
If you aren't in the area but still want to catch up with Craig, then fear not, he will be at CONvergence from 2 – 5 July, where he'll be hanging around with a whole host of our other authors including Wesley Chu, Ishbelle Bee and Anne Lyle.
Craig:"I am looking forward to enjoying some converging at Pandemonium Books and some pandemonium at Convergence, with my American friends – both those I know and those I just haven't met yet."
Following on from The Shadow Master, which was released in July 2014, here's a taste of what you can expect from The Floating City: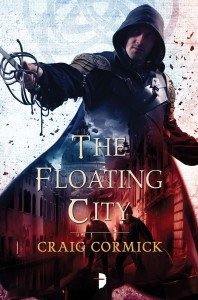 The Floating City is in turmoil. The magical seers who protect it are being killed by fearsome Djinn that rise out of the canals at night. Members of the city's Council of Ten are being assassinated by masked fanatics. Refugee ships are arriving, bringing plague. Othmen spies are infiltrating everywhere. New power blocks are battling for control of the city.
And the three Montecchi daughters, Giuliette, Disdemona and Isabella, are struggling with love and loss – and trying to write their own destinies. And moving amongst them all is the mysterious and deadly Shadow Master, who seems to be directing everyone like players in a game. But some things in this game may be beyond even his control.
The Floating City will be released 2 July (UK/R.o.W) and 7 July (US/Can). Copies of the book will be available at both Pandemonium and CONvergence.
Please see below for a handy Google map to guide you to Pandemonium Books. If you can't make the event but want to show the bookstore some love, you can find them on Twitter here.