Howdy Roboteers,
What a week it's been so far at Robot HQ! Firstly bidding farewell to lovely Caroline, who's off on maternity leave from today, and then BEA and BookCon.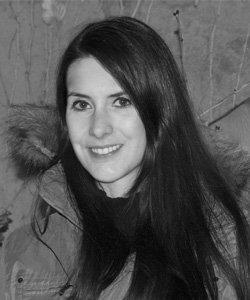 However, we're not the only ones busy as bees! Danielle L. Jensen is currently promoting Hidden Huntress, the hotly anticipated second book in the Malediction trilogy. Check out the various blogs, below, with which Danielle has been talking to about inspirations, writing styles and of course, which character she resembles the most!
In a guest post for Books, Bones & Buffy, Danielle describes her writing style – and the art of penning a novel whilst looking after a tiny baby!
Bookish Whimsy held an interview with Danielle, where she talks about name inspirations and the challenges of writing a sequel to a such a popular novel.
Danielle describes her 'French Inspiration' to Escapism from Reality, and how she constructs 'massive daydreams' in her mind, which turn into the books we get to read.
There's also a French vibe in Danielle's guest post for Paper Cuts, where she describes the similarities between Anaïs and Éponine from Les Misérables.
A Fantastical Librarian interviewed Danielle on subverting tropes and her own book recommendations.
And that's just the beginning of the tour. Hats off to you, Danielle! You can catch up with the blog tour as it happens, and Danielle's other musings, by following her on Twitter, here.