The awards are just rolling in at the moment. The latest of the Angry Robot crew to win is Marianne de Pierres who has been awarded the Aurealis Award for best SF Novel for Peacemaker.
Marianne summed up her thoughts on the win thusly:
"I'm truly delighted that PEACEMAKER has been commended by the Aurealis judging panel. My dad brought me up on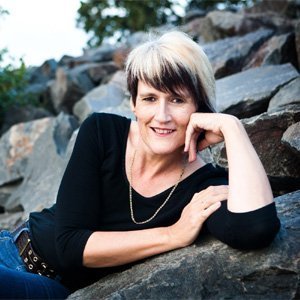 a diet of pulp Westerns and, eventually, I inherited his complete Zane Grey collection. For many years, I wanted to
write my own version of a Western as a thank you to him, and because those stories were my first, intense fictional love. My sister still gets a kick out of telling people how at eight years of age I would only answer to the name of one of Zane Grey's cowboys.
But writing a western, SF, paranormal mash-up is one thing. Publishing it is quite another. I'd like to thank Lee Harris, Marc Gascoigne, Caroline Lambe and everyone at Angry Robot for giving this story a chance when it was well outside the purview of most speculative publishers. I hope this award, in some small way, rewards them for the gift they bestowed on me."
We couldn't be happier for you, Marianne! Congratulations!