Busy publicising his first book, Flex, Ferrett Steinmetz is embarking on a bit of a tour to meet all you lovely folks.
If you're near any of the following places, make sure to pop by on the dates below and receive your super big hug from Ferrett. Also, buy his book. Because that's another reason for a book tour.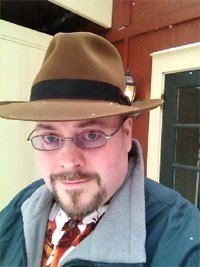 Friday, March 13th: NEW YORK, Word Bookstore/Brooklyn
Saturday, March 14th: BOSTON/Worcester, Annie's Book Stop
Friday, March 20th: SEATTLE, University Book Store
Saturday, March 21st: PORTLAND, In Other Words
Saturday, March 28th: SAN DIEGO, Mysterious Galaxy
Saturday, April 4th: SAN FRANCISCO, Borderlands Books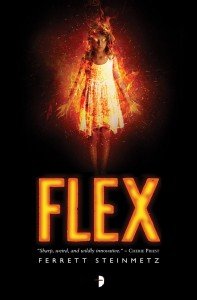 The reviews are just rolling in for Flex and we've been hearing some really, really great feedback, which you can see below:
"Featuring one of the most original magic systems ever devised and a pair of likable, layered protagonists, Flex is a fast-paced, imaginative, and emotionally engaging adventure. The developing friendships and rapport among the characters are portrayed with sensitivity and avoids cliches, and the magical battle sequences are rigorous and filled with ingenious touches that will make gamers and tax lawyers alike grin with joy."
– Ken Liu, winner of the Nebula, Hugo, and World Fantasy Awards
"Reading Flex is like ingesting a solid dose of some seriously bad-ass magic. The world comes to life, possibilities that you hadn't thought of suddenly present themselves, you find yourself immersed in words that portray a familiar, but yet much more magical world. Flex is in some ways, reminiscent of Breaking Bad with a Ready Player One slant but with an added twist all it's own".
– Tenacious Reader

"Flex is hot, inventive, and exciting.  A real joyride of a story … a whole new kind of magic and a whole new ballgame. Totally recommended."
– Seanan McGuire, winner of the John W. Campbell Award and Hugo-nominated author
"Such a cool concept.  The magic and rules at play make sense and the author doesn't cheat just to get the characters out of a difficult situation.  The idea of there being consequences to the magic – a balance that must be maintained—that's very, very cool stuff".
– Eviscerating Pen
And, if you're wondering what to expect from a Ferrett appearance, here are some of his recent interviews and guest posts, to prove that he's a pretty great guy to be in a room with:
A Fantastical Librarian
Bookaneer
My Bookish Ways
SFF World

So there you have it: the book is great, Ferrett is great, so really you have no excuse to visit him.