Danielle L. Jensen's Stolen Songbird was one of our best-selling and most critically-acclaimed titles of 2014. So now we're beyond thrilled to share the cover for Hidden Huntress, the second book in The Malediction Trilogy.
Warm up your Feels Capacitors and prepare for awesomeness: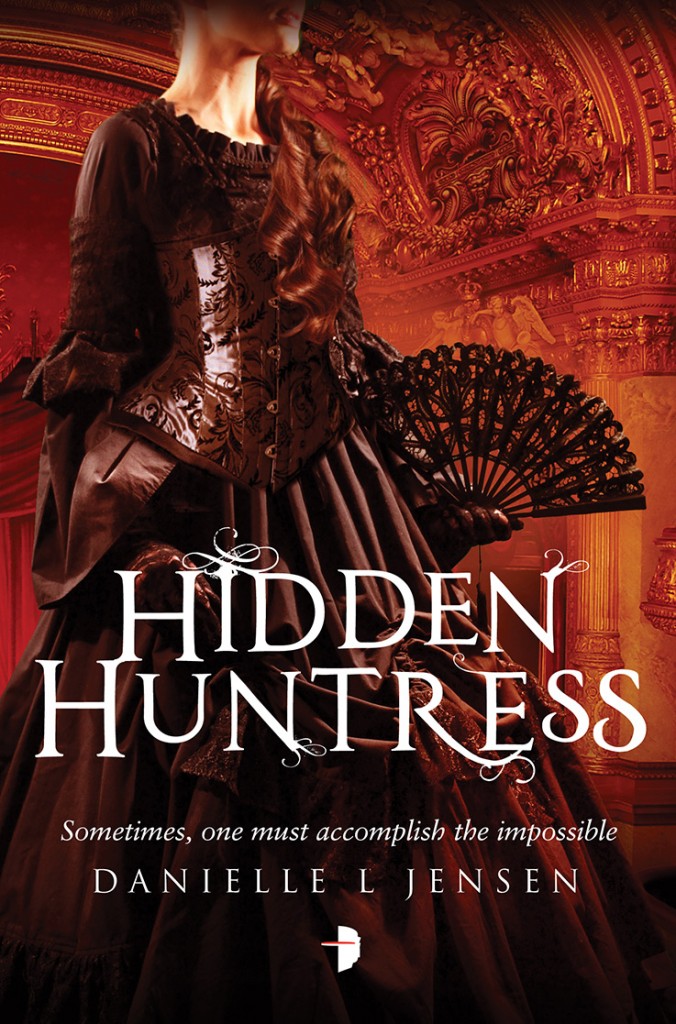 Wow, right? Steve Stone at Artist Partners has outdone himself.
Here's the cover copy for Hidden Huntress, coming June 2nd, 2015 in the US/CAN and ebook, June 4th in the UK:
Sometimes, one must accomplish the impossible.

Beneath the mountain, the king's reign of tyranny is absolute; the one troll with the capacity to challenge him is imprisoned for treason. Cécile has escaped the darkness of Trollus, but she learns all too quickly that she is not beyond the reach of the king's power. Or his manipulation.

Recovered from her injuries, she now lives with her mother in Trianon and graces the opera stage every night. But by day she searches for the witch who has eluded the trolls for five hundred years. Whether she succeeds or fails, the costs to those she cares about will be high.

To find Anushka, she must delve into magic that is both dark and deadly. But the witch is a clever creature. And Cécile might not just be the hunter. She might also be the hunted…
And here are the covers for Stolen Songbird and Hidden Huntress, side-by-side. You may want to borrow Cécile's fan if you are overcome by awesomeness:
If you want to get Hidden Huntress as soon as humanly possible, I highly recommend pre-ordering at your local bookstore or favorite ebook retailer through retail links here.
And if you're feeling lucky, the fine folks at YA Midnight Reads are hosting a giveaway for several copies of Stolen Songbird.