It's that time again, folks – time for Angry Robot Live!
This month, we're bringing you a discussion of Scope and Scale in Fantasy – from the intense back-alley tales of sword & sorcery to the world-breaking sagas of epic fantasy, the genre spans a huge range in terms of scope. Our panel will discuss the benefits and tradeoffs of operating at different scales, and we'll dig into what makes tales at the different levels of scope powerful in their own ways.
The panel includes:
Kameron Hurley, Kitsschie and Sydney J. Bounds Award-winner and nominee for the Hugo, Nebula, and Locus awards. Her The Mirror Empire drops on August 26th in the US/CAN.
Anna Kashina, author of the Majat Code (Blades of the Old Empire, and The Guild of Assassins, which releases on August 5th in the US and CAN).
Paul S. Kemp, New York Times-bestselling author of Star Wars and Dungeons & Dragons novels, and the author of the Tales of Egil and Nix (The Hammer and the Blade, A Discourse in Steel).
James A Moore, author of over twenty novels, nominee for the Bram Stoker Award, and author of Seven Forges and The Blasted Lands.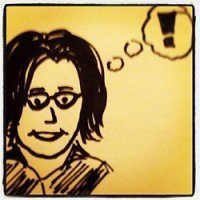 The panel will be Tuesday, July 29th, at 8:30 PM EDT (5:30 PM PDT), and should run about an hour.
If you have any questions for our panelists, please feel free to post them here in the comments, tweet them with #ARLive, or join us to ask them yourself!