Last night was our fourth Angry Robot Live! We talked about Scope and Scale in Fantasy.
Our panelists were Kameron Hurley and Anna Kashina.
If you missed the live show, you can watch the whole thing here. Please note that you'll want to turn up the volume for the first 23 or so minutes, as Kameron's audio was soft until she switched over to a different mic.

Much fun was had by all!
During the panel, Kameron mentioned Universe Sandbox.
And this is me waving goodbye to dozens of writers reading this as they disappear for two weeks.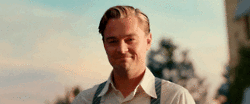 Paul S. Kemp wasn't able to make the panel, but he wrote at length via twitter on his thoughts about Scope and Scale. You can read them in a Storify here.
And last, but not least, I've included a couple of questions below that we weren't able to answer during the panel.
From Paul Weimer:

How does individual character creation and development change (or not) in working in different scale sizes in Fantasy?

Do you find maps, glossaries, concordances a necessary evil or a joy to create (and have readers read) in secondary world fantasy?

Do you start or approach a novel idea differently depending on whether its S&S or Epic in its scales/stakes?
Please feel free to continue the conversation here in the comments. Until next time, Stay Angry.