Apparently it's Really Important to have the venerable (aka, "past it") founder and publisher woken from his gentle slumbering in his battered but calf-soft, warmly sunlit armchair to deliver some kind of ruminations on the first five years of Angry Robot. Let's get The Old Man to do a Top Five of something or other, they said with their kindly smiles, in their most charming "No dear, the nurses haven't been stealing your clothes again" voices.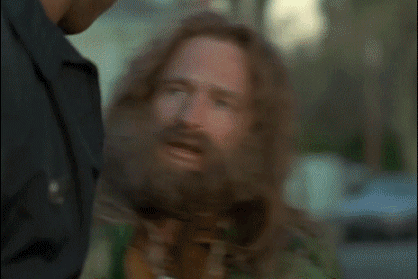 So having been roused I said yes, against my better judgement, and as a result here are five things that I have learned while being the Angry Robot's hem-hem glorious leader. Sure, they are rather random but not so much in a Will this do? vein – because of course, my lovelies, you deserve the very best attention – but just more of a personal ramble through just a few things that AR means to me. Because frankly, I've lived through every moment of the last five years of AR and we really have rather crammed quite a lot in. That man Mr Harris has already demonstrated that, with his usual aplomb, but now it's my turn…
TL, DR: Five years? Damn. More grooviness to come, obv.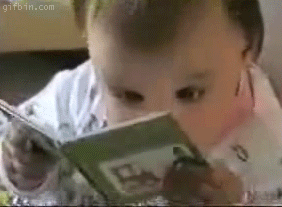 Storytelling is all
I know we're known for being super-different. We Robots are always banging on about Science Fiction v2.0 or that SF/F/WTF thingie. We win awards for our innovative cover designs, making our books unavoidable even from 30 metres across a crowded bookstore. We have our slogans and our clever ideas and certainly a cheeky attitude, all that.
And you know what? It wouldn't mean a damn thing without the storytelling talents of our authors. Sure, as far as the packaging goes there is an Angry Robot house style, but not once you get into the actual words. From our earliest days to right now, you could pick out the difference between Kameron Hurley or Anne Lyle, Lauren Beukes or Ramez Naam, at a hundred paces, blindfold optional. Yes, we are Angry Robot and we're very visible as an entity, a brand, in a way some other publishers aren't, but we're not homogenous, and great storytelling from individual voices will always be the heart of what we do.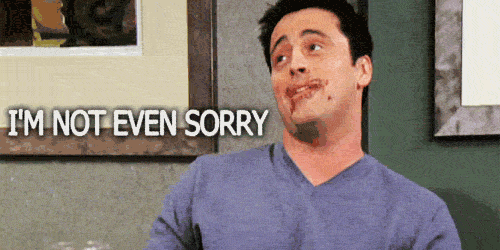 Do it now, apologise later
So, we do loves our slogans, and we use them rather a lot. Sorry about that. We also use the Angry Robot brand and that logo, and consistent designs, and other similar signifiers to ensure that even if you don't know the author, once you spot that AR logo you'll.
I love the fact that reviewers and readers sometimes refer to our books as being "weird" or "quirky". We've also read in reviews of some of our fantasies that a commentator was very surprised to read something so mainstream from AR. There's never been a time, though, that we've let it worry us. We know we can publish a whole shelf-full of traditionally structured fantasies, and then stick out a book with a bright yellow cover and computer game pacing and be seen as innovators. It's become something that's stuck to us and we don't mind it at all, but perhaps after 130 books we smile a little more indulgently when the Q word pops up. Every reader gets something a little different from a reading of even one book; it's the same with its publisher.
Angry Robot has also meant different things to the different people who work or worked on it. I rather like the fact that I wasn't that keen on a novel that has consistently remained in our top 3 sellers since it first went on sale. (No, not telling, at least not until it's 3am at Loncon and we're finishing the third bottle.) I was persuaded to back it, through solid reasoning on behalf of its proposer and the rest of the gang who were all for it, and their skills in spotting its potential certainly paid off. It's good for the soul to learn something… now and again.
Or do I mean, all the time? A big part of the AR experience has never been to rest on our laurels. We were really helped when we set up by being able to address the modern business and art of publishing. If we didn't like the traditional way of doing things, we didn't do it.
And more, as our our bestest slogan of all has it: If it feels good, do it. Rather often this means that, over a cuppa one morning someone suggests something a bit mad, and we have already set it up and announced it before the US were even up and about. Such fun.


We are you – no, we are
The science fiction community is special in a bunch of ways, but for us one of the most bloody brilliant things is that it is participatory. There's perhaps a sliding scale of "getting involvedness". You don't have to, of course. You can be a reader, occasional or a frequent, habitual user. But if you read a lot, perhaps you review too, or run a blog. Or dabble in short stories. Or are the powerhouse behind your writing group and have your first novel taking shape. In SF today's enthusiastic readers have the possibility of being tomorrow's star writers, and that's lovely.
It's another reason why our everyone-does-everything structure works well, for us at least. We're all fans first and publishers second, not looking around with blinking eyes and a nervous duck of the head, hoping no one discovers us and boots us out as pretenders, but we never get distanced from that rush of pure passionate All-the-feels that a damn good book brings. It is a privilege to read all our many book proposals, pick the very best and bring them to the world. But don't let that stop you buying us a beer occasionally.

Tell them about the passion
So yes, it's all about conveying our burning passion for that storytelling. So why get in the way of that? Big publishers have a marketing department; smaller folks like us should still, the model says, have a dedicated person who handles all that sort of stuff, whether booking advertising or making posts on that there social media. They're the experts, after all – and without wishing to get snarky, boy can one tell when an editor somewhere has been ordered to do more tweeting. But no, we don't do it that way.
We used to say to authors, you must be on Facebook and Twitter and Pinterest and Tumblr and every other site going, and keep your website up to date too. Oh, and write your next book, of course. We learned quickly that didn't work, so now we say do the one thing you're comfortable with, do the one thing that you don't stop doing. For us it's the same – we love these books, which is why we bang on about them, whether on Twitter or at conventions, one-on-one or broadcasting far and wide. We just can't stop ourselves.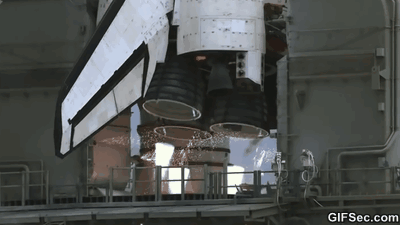 It is the business of the future to be dangerous
You, our most beloved readers, are surely up to speed on what books are coming in the next few months from Angry Robot and Bloody hell, best season evah or what? But oh, you really should see what we have shaping up for you darling readers next year too.
In the meantime, well, AR is living through some interesting times, as you may have spotted. We recently closed our two smaller lines, after a hell of a lot of soul-searching and trying everything else we could, because they weren't selling anywhere near enough books. Got a lot of attention, were very popular with reviewers, but no actual sales. Sounds simple when put in plain language, but making that decision was tough beyond words. And to follow, totally unconnected to the above, we're shortly going to be a man down. Our beloved Lee Harris has rightly seized one of those once-a-decade opportunities, so in mid-August he will be off to be senior editor for the new Tor.com imprint. We're bereft, and frankly not a little bit miffed, and so bloody proud of him all at once. It's like losing the man next to you on the battlements.
We'll be looking for a replacement soon enough, so get your editing shoes on and your CVs polished to an attractive shine. Then we'll get back to concentrating on the thing we do best, making books good enough to bear that inimitable Angry Robot badge. All I can say is stick with us, as you have done so wonderfully for our first half-decade, because just like the last five years it's going to be one hell of a ride.
PS… Marc's giveaway
Every day our Caroline has asked us to pick one of Angry Robot's books to give away to five lucky people. I've picked Carpathia by the inimitable Matt Forbeck. Well, it's definitely not every day that one gets to give an author the idea for a novel… We have five copies for you.

Entry details
To enter, simply comment on this post with your Top 5 Games – can be digital, video, app, tabletop, playground, whatevs. (Perhaps not bedroom though.) Winners will be picked at random. Entries will close tomorrow, Wednesday at noon DST, when we'll have our Caroline's post and another giveaway.
For extra Scooby snacks, join in our #AngryRobot5 conversation on Twitter and tell us about your favourite Angry Robot book like, everrrr, or if you haven't read one yet, which you would like to pick first! Don't forget to include us: @angryrobotbooks