It's publication day at Angry Robot HQ and we have not one but two fantastic new titles for you: Craig Cormick's The Shadow Master and James A. Moore's The Blasted Lands, the sequel to Seven Forges.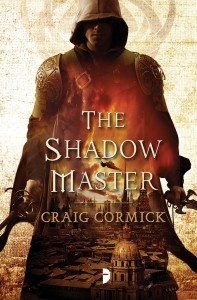 The Shadow Master is a witty, swashbuckling tale of families at war and features some of history's most famous figures. It is brought to you by Australia's award-winning Craig Cormick, who was wooed by Marc at Canberra's Conflux in 2012. With assassination; ancient, impossible machines; and torture and infamy, The Shadow Master is a tale not-to-be missed! To celebrate the North American and ebook publication of The Shadow Master, Craig is today on The Qwillery answering questions on his star-crossed lovers theme and Renaissance Italy. For the "story behind" Craig's story, be sure to visit Upcoming4.me at this link.
If you'd like a taster, click here for an exclusive excerpt from The Shadow Master, and here for an excerpt from The Blasted Lands.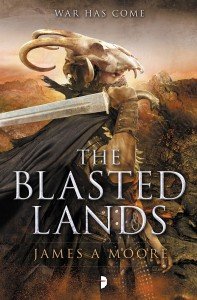 Joining Craig in the publication celebrations is James A. Moore with his second title with Angry Robot Books. Seven Forges appeared last September and this epic fantasy was an instant hit. This second instalment has been eagerly awaited, and is avoiding the dreaded second-book curse, as Bookwraiths nicely sums up. This is something Lynn agrees with, adding that it is "a fast paced novel and the world building and time spent with each character definitely adds extra value." For full buying info on Seven Forges, click here and for The Blasted Lands, click through here.
If you're in the UK/ROW and can't wait to pick up your copies of these fantastic books, don't forget you can pre-order and all of the various links are on the book pages. When you pick up your copy, remember you can leave reviews on the retailer's site and also on Goodreads…and look what I happen to have here, Goodreads links for The Shadow Master and for both Seven Forges and The Blasted Lands!
All hail Craig and James!