Dear all,
We'll be hosting our second Angry Robot Live panel tomorrow, at 8:00 AM EDT, 1PM BST, 10PM EAST.
Our amazing, genre-crossing panelists will be: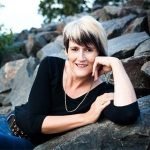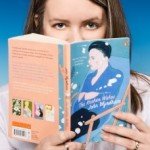 Rod Duncan, Filmaker, CWA John Creasey award nominee, and author of the forthcoming The Bullet-Catcher's Daughter.
Emma Newman, Hugo-nominated podcaster (Tea & Jeopardy), audiobook narrator, and author of the Split Worlds fantasy series (Between Two Thorns, Any Other Name, All Is Fair)
Marianne de Pierres, author of the acclaimed Parrish Plessis and award-winning Sentients of Orion science fiction series, and most recently, the Peacemaker series from Angry Robot.

If you have questions about cross-genre writing or any of these authors works that you'd like me to ask at the panel, please comment below. And be on the lookout for the link to join the discussion live on Thursday the 22nd

For those who won't be able to attend live, we'll record the panel to be uploaded to YouTube, as well as archiving it on Google+ for viewing for years to come.
And you can join discussion on Twitter with the hashtag #AngryRobotLive
I hope you'll join us for the conversation! Anyone who asks a question will be entered to win a copy of the panelist's books and other Angry Robot prizes!