It's been a busy weekend for awards in Australia and New Zealand this past weekend
Firstly, at Conflux, the Aurealis Awards were presented. The Aurealis Awards recognise the achievements of Australian science fiction, fantasy and horror writers.
Angry Robot's very own Kaaron Warren and Jo Anderton were among the winners. Kaaron carried off the trophy for Best Science Fiction Short Story (for Air, Water and the Grove) and Jo won Best Collection for The Bone Chime Song and Other Stories.
The full list of winners can be found here.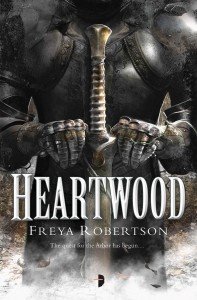 Meanwhile, across the Tasman Sea, the finalists of the Sir Julius Vogel Awards 2014 were announced. The Sir Julius Vogel awards are New Zealand-based fan voted awards for various endeavours in the science fiction, fantasy or horror fields. Heartwood by Freya Robertson is one of 6 books shortlisted in the Best Novel category.
Congratulations to Kaaron and Jo, and the very best of luck to Freya!