Angry Robot Books is excited to announce our latest acquisition, World Rights from Sam Copeland (Rogers, Coleridge and White Literary Agency) for Susan Murray's The Waterborne Blade (October 2014), the opening volume of an intriguing medieval fantasy series for fans of Trudi Canavan, Karen Miller and Gail Z Martin.
Angry Robot Books is delighted to have obtained Susan's wonderful debut novel, in which an exiled queen must protect her unborn child during a civil war by drawing on dark powers she can neither understand nor control. The as-yet untitled sequel will be released in summer of 2015.

Susan Murray: "I'm thrilled to find myself working with the dynamic team at Angry Robot. With so many talented authors on their list I imagined my novel's chances of acceptance lay somewhere between slim and none. Never have I been more happy to be wrong."
The citadel has long been the stronghold of Highkell. All that is about to change because the traitor, Vasic, is marching on the capital. Against her better judgement, Queen Alwenna allows herself to be spirited away by one of the Crown's most trusted servants, safe from the clutches of the throne's would-be usurper.
Fleeing across country, she quickly comes to learn that her pampered existence has ill-equipped her for survival away from the comforts of the court. Alwenna must toughen up, and fast, if she is even to make it to a place of safety. But she has an even loftier aim – for after dreaming of her husband's impending death, Alwenna knows she must turn around and head back to Highkell to save the land she loves, and the husband who adores her, or die in the attempt.
But Vasic the traitor is waiting. And this was all just as he planned.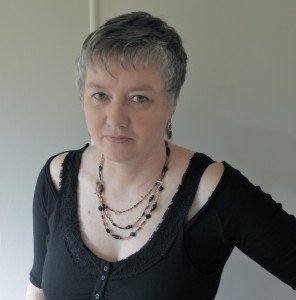 About Susan: After spending her formative years falling off ponies Susan moved on to rock climbing, mountains proving marginally less unpredictable than horses. Along the way she acquired a rugby-playing husband, soon followed by two daughters and a succession of rundown houses. Cumulative wear and tear prompted her to return to study, settling unfinished business with an Open University Humanities degree. She lives with her family in rural Cumbria where she writes fantasy and science fiction with occasional forays into other genres.
Welcome Susan on Twitter: @pulpthorn
Rights Queries: Please contact Rights Executive Ellena Johnstone for all rights queries: ellena.johnstone@ospreypublishing.com