As part of our authors' 12 Days of Christmas, which will start on Friday 13, the AR/SC/EA team have been given space to blather on about what Christmas means to them. Bonus day for you with Vicky Hooper, our fantastic intern, and Abi Pukaniak, our Production Controller! First up is Vicky, and remember to check out each day's post to discover whose books are reduced to £1 in our Pre-Christmas Sale of Madness!
I adore Christmas. I love everything about this season, from the first leaf fall to the day itself. This time of year is so magical and I love the way it brings people together, the cheer and the good spirit it can bring out.
There are some things that we just naturally associate with Christmas, and then there are the personal touches, the films we always watch at this time of year, the books we re-read when the nights get longer, the food we can't wait to see come into the shops… So, to celebrate my appreciation of all things Christmassy, here is my personal advent calendar of my favourite Christmas delights: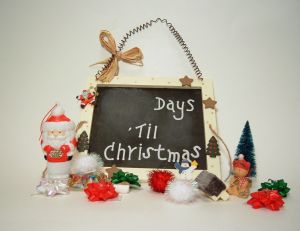 Day One – You open up a little picture of a red truck to reveal…
The Coca Cola Trucks. That feeling of excitement and anticipation you get when the first Coca Cola Christmas advert comes on TV. Holidays are coming!
Day Two – You open up a picture of a tree in a window to reveal…
Decorated Shops. The twinkling lights, the displays in the windows, the huge trees, Christmas music playing in the air, pine and caramel scents drifting round town, the Christmas market… Magical! At Christmas, town centres transform from bustling, stressful places to wonderlands. Ok, stressful wonderlands, but it's still lovely.
Day Three – You open up a picture of an owl in a Christmas jumper to reveal…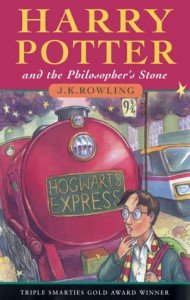 Harry Potter. There's something so Christmassy for me about Harry Potter – the books and the movies. Is it the magic? The Christmas jumpers? The fact Dumbledore looks a bit like a pointy Santa Clause? Anyway, they're an essential Christmas staple for me.
Day Four – You open up a picture of a teddy bear wearing a wooly hat to reveal…
Winter Clothes. I love winter clothes! Big hats, wooly jumpers, stripy gloves, leg warmers, big warm boots… and if they come in Christmas colours and Christmas designs, so much the better. Pyjamas with robins on them? Snowman socks? Can't get enough!
Day Five – You open up a picture of a fat, very satisfied looking mouse to reveal…
Sprouts. HA HA HA, just kidding! What I meant to say was cheese. ALL the cheese. Round cheese, flat cheese, baked cheese, blue cheese, smelly cheese, sharp cheese, mild cheese, cheese with breadcrumbs on top. Cheese.
Day Six – You open up a picture of a flame in the shape of a smiling face to reveal…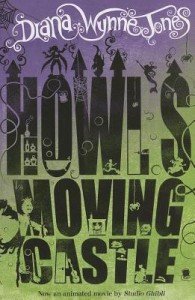 Howl's Moving Castle. A very personal one here. This is my favourite book, a childhood favourite, and so full of magic, humour, romance, adventure, mystery and joy that it's just perfect for Christmas.
Day Seven – You open up a picture of a steaming cup of coffee to reveal…
Christmas Coffees. I can't get enough of them. Each year, Mission Christmas Drinks begins… an attempt to try every speciality seasonal drink that I can in the coffee shops around my town. Don't forget the Christmas cakes and pastries too!
Day Eight – You open up a picture of a star to reveal…
Baubles. I like the kind of tree that tells a story – not symmetrical and colour-themed, but warm and friendly, a bit haphazard and lopsided, with as many different decorations as possible. The best baubles are the ones that mean something to me, something handmade or bought on a holiday, something that commemorates an occasion, or something silly that just reflects me or my husband so well. One of my favourites is the bauble that marks our wedding. This year, I've created a decoration from a pencil top, a little Robin Hood to celebrate our home of Nottingham. Do you like him?
Day Nine – You open up a picture of something blue with a hooked nose (what is that?) to reveal…
The Muppets Christmas Carol. What's Christmas without the muppets? Songs! Dances! Beaker! Cheeses for us meeces!
Days Ten to Fifteen – You open up pictures of various woodland animals reading books to reveal..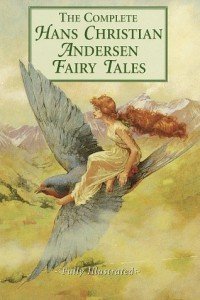 Stories. Christmas is the time for stories. Well fine, every time is time for stories, but especially at Christmas, when the nights are long and magic is in the air (I mentioned I like cheese, right?). So here is your mission for days ten to fifteen: find stories set in the past, stories about true love, stories about magic, stories of family, and at least one fairytale. Enjoy!
Day Sixteen – You open up a picture of a cookie to reveal…
Cinnamon. This has to be the world's greatest spice.
Day Seventeen – You open up a picture of a very tiny pizza to reveal…
Miniature Food. Party food… why do tiny versions of things always seem so much more special? Not to mention that feeling when you break into the special Christmas selection biscuit tin!
Day Eighteen – You open up a picture of dice to reveal…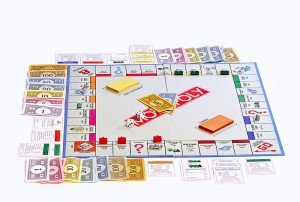 Board Games. Finally! It's the time of year when people will actually play Monopoly with me. Wait, why are you edging towards the door like that?
Day Nineteen – You open up a picture of a lace bookmark sticking out of an old classic to reveal..
Pride and Prejudice. I'm not sure why this is such a Christmas essential for me. Is it all the balls and parties? The tale of true love? Probably just the fact that I've become used to watching it every year. Whatever it is, Pride and Prejudice is a must watch for me, and part of my personal Christmas tradition. Which is your favourite adaptation? The BBC one has my heart.
Day Twenty – You open up a picture of a clapperboard decorated with tinsel to reveal…
Going to the Cinema. This is something I don't tend to do at other times of the year, but for me Christmas is really the time for going to the movies. Perhaps it's because a lot of the big films that I'm interested in come out at this time. This year I particularly loved Gravity, and of course Catching Fire! And I can't wait for the second Hobbit film. What have you seen this year?
Days Twenty-One to Twenty Four – You open up pictures of Christmas scenes to reveal…
Christmas Traditions. I love Christmas and so I also love many of the traditional things about it – the Christmas dinner, opening presents, seeing family and friends again. And I love the new traditions too, and my own personal traditions, and all the things people do to remind them of what they love about this time of year. Whether celebrated religiously or not, for me Christmas is special because of what it means at its heart. It's about love and joy and happiness and family, and how could that not make you smile?