What's that you say? You'd love a new series set in a wonderful fantasy setting starring two brilliantly-realised female protagonists? Well, you've come to the right place!
Welcome, Carrie Patel, the newest member of the Angry Robot Family! *Hums Sister Sledge*
Here's the official bit:
We are thrilled to announce the acquisition of two fantastical mystery books from debut author, Carrie Patel.  The Worldwide rights deal was negotiated by Senior Editor Lee Harris and Jennifer Goloboy of the Red Sofa Literary Agency. The first of this two-book series, The Buried Life, will be released in Summer 2014, and the sequel, Renaissance Land, will follow in 2015.
In a world where history books are forbidden, an inspector and a maid must stop an assassin targeting those determined to unearth an ancient library.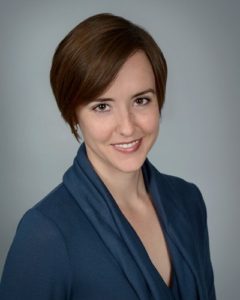 Carrie Patel: "I'm delighted to work with Angry Robot on The Buried Life. Their penchant for genre-bending fiction and sassy, new concepts gave me hope for my steampunk-political-mystery shenanigans. When it comes to the Robot Army, resistance is futile."
Lee Harris: "I couldn't be more delighted to welcome Carrie to the Angry Robot family of authors. Her debut novel highlights her considerable talent, and there's a lot more to come!"
About Carrie: Carrie Patel was born and raised in Houston, Texas. An avid traveller, she studied abroad in Granada, Spain and Buenos Aires, Argentina. She completed her bachelor's and master's degrees at Texas A&M University and worked in transfer pricing at Ernst & Young for two years. She now works as a narrative designer at Obsidian Entertainment in Irvine, California, where the only season is Always Perfect.
Do welcome Carrie into the fold by reaching out on Twitter: @Carrie_Patel or through her site: www.electronicinkblog.com
About The Buried Life: The gaslight and shadows of the underground city of Recoletta hide secrets and lies. When Inspector Liesl Malone investigates the murder of a renowned historian, she finds herself stonewalled by the all-powerful Directorate of Preservation – Ricoletta's top-secret historical research facility.
When a second high-profile murder threatens the very fabric of city society, Malone and her rookie partner Rafe Sundar must tread carefully, lest they fall victim to not only the criminals they seek, but the government which purports to protect them. Knowledge is power, and power must be preserved at all costs…
PS: I can't help but notice that this is our fourth female acquisition on the trot…now I'm humming Eurythmics and Aretha Franklin!
Rights Contact:
Translation enquiries, contact Rights Executive Suzannah Brooksbank: SBrooksbank@ospreypublishing.com