Creator. Ruler. Stand-up Comic…
We've been super excited about Michael Boatman's Last God Standing since we first read it in acquisitions, and even more so after we were able to shout loud and proud about our latest author, but the excitement levels are pretty high now with this cover. Last God Standing is the "ultimate in divine comedy" and we're eagerly awaiting its release next year! But less of me, and more of the cover: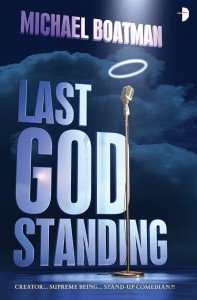 ***
Last God Standing
When God decides to quit and join the human race to see what all the fuss is about, all Hell breaks loose.
Sensing his abdication, the other defunct gods of Earth's vanquished pantheons want a piece of the action He abandoned.
Meanwhile, the newly-humanised deity must discover the whereabouts and intentions of the similarly reincarnated Lucifer, and block the ascension of a murderous new God.
How is he ever going to make it as a stand-up comedian with all of this going on…?
File Under: Fantasy [ Gods Behaving Badly | Power Struggle | The Way He Tells 'Em | Simply Devine ]
The Ultimate in Divine Comedy…
***
Michael Boatman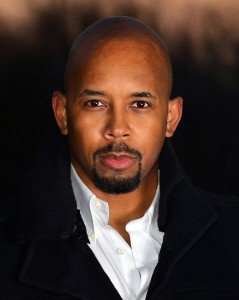 Michael Boatman spends his days and nights pretending to be other people. For a living.
He's acted in television shows; China Beach, Spin City, ARLI$$, Anger Management, Instant Mom,The Good Wife, films; Hamburger Hill, The Glass Shield, Bad Parents, and Broadway plays.
After many years in his chosen profession he's decided to chuck it all and seek his fortune as a writer. (Just kidding. He secretly dreams of changing the world as a talkative mime.)
Michael Boatman Online:
www.michaelboatman.us |
@MichaelBoatman on Twitter |
Facebook |
IMDB.com
***
Book Info
UK Print
Date: 3rd April 2014
ISBN: 9780857663948
Format: Medium (B-Format) Paperback
R.R.P.: £8.99
US/CAN Print
Date: 25th March 2014
ISBN: 9780857663962
Format: Mass-Market Paperback
R.R.P.: US$7.99 / CAN$9.99
Ebook
Date: 25th March 2014
ISBN: 9780857663962
Format: Epub & Mobi
R.R.P.: £5.49 / US$6.99