We've got yet another gorgeous new book cover to show off today. Here's the artwork for Any Other Name, the second book in Emma Newman's utterly fabulous urban fantasy series The Split Worlds, with oodles of lovely twiddly bits (technical term, there) by the wonderfully talented Sarah J. Coleman: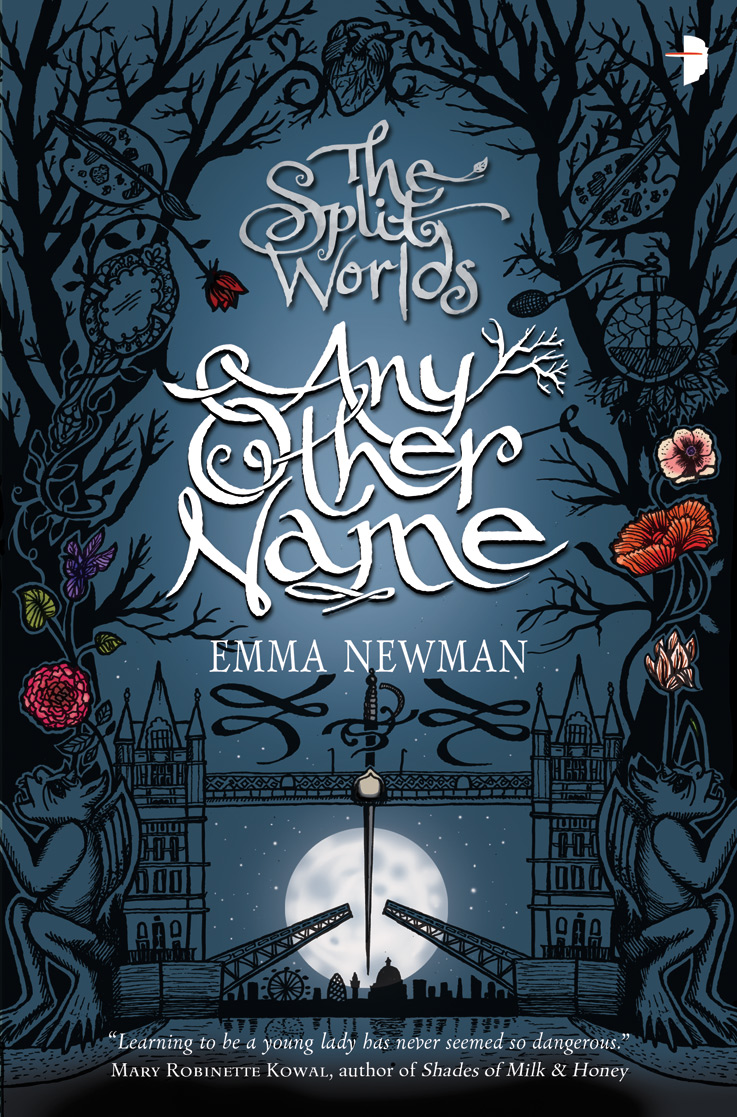 Lovely stuff, no? Thanks to Charlotte and the gang at the Central Illustration Agency for sterling help too.
We'll be publishing Any Other Name in June and the third part of the series, All is Fair, will follow in October. We don't hang about, us Robots.