Hot on the heels of the iD cover reveal, we've more mind-blowing cover artistry to share with you today. This time it's the eyeball-smackingly glorious cover for the first book in Chuck Wendig's brand new Mookie Pearl series, The Blue Blazes.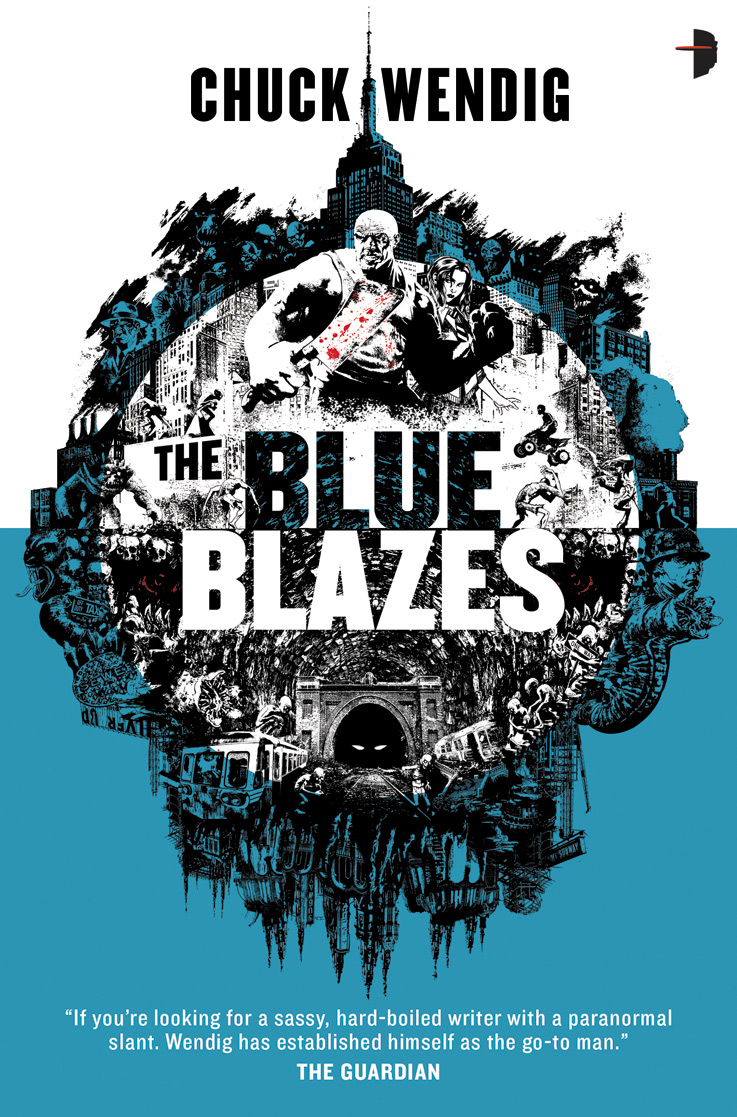 The gorgeously detailed artwork in question is, of course, by the one and only Joey Hi-Fi, whose talented hands have produced the cover art for all of Chuck's Angry Robot novels to-date, including the two gems that are Blackbirds and Mockingbird:
Click any of those images for an even larger version and, as always, please do feel free to download, share and shout about our newest cover art from the online rooftops.
The Founding Fields had an exclusive reveal of this cover yesterday, and if you head there now, you can read an interview with Chuck Wendig in which he describes his feelings on seeing his new cover…