If you've been anywhere near Tor.com since yesterday afternoon (/ evening / morning, depending on your timezone) then you'll most likely have feasted your eyes on the exclusive cover art reveal for A Discourse in Steel, the second Tale of Egil and Nix by Paul S. Kemp. But in case you missed it (do try to pay attention next time), here it is in all its be-weaponed glory: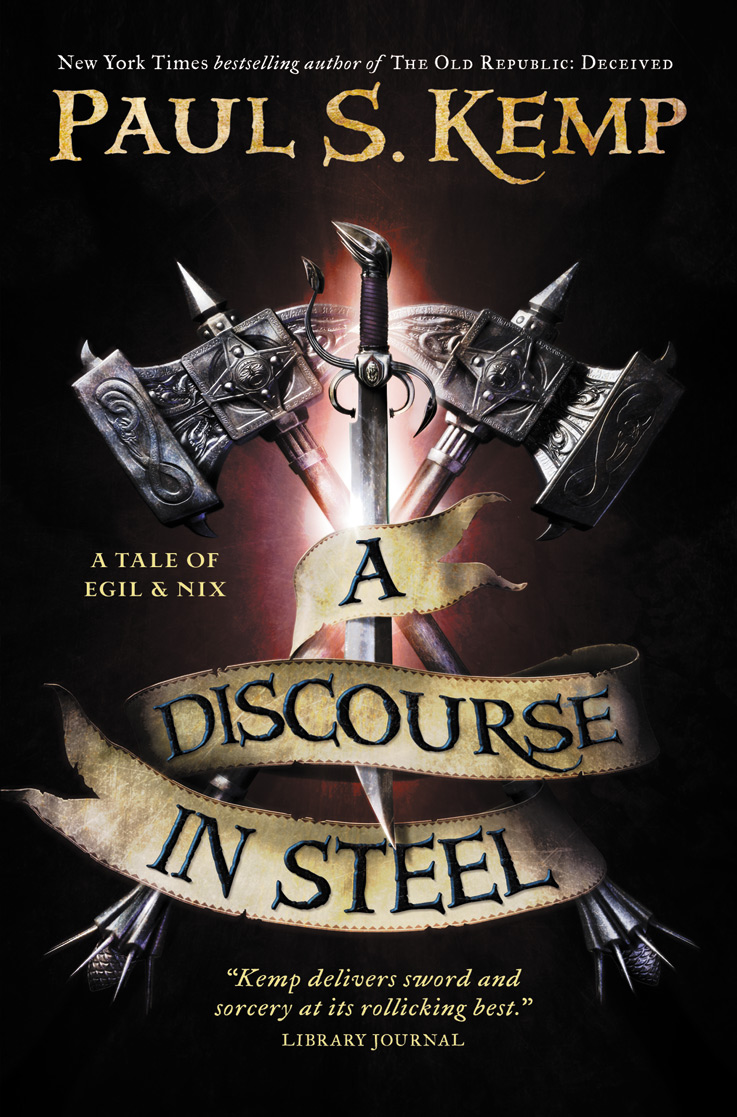 (Click that pic for a larger, even more in-yer-face-ier version)
The artist credit for this particular beauty goes to Lee Gibbons. A Discourse in Steel will be published in July, but if you'd like to whet your appetite with a series of sneaky peaks (of course you would!) then you can do so over at Paul S. Kemp's website.